August Wilson's Seven Guitars
November 26 - December 26, 2021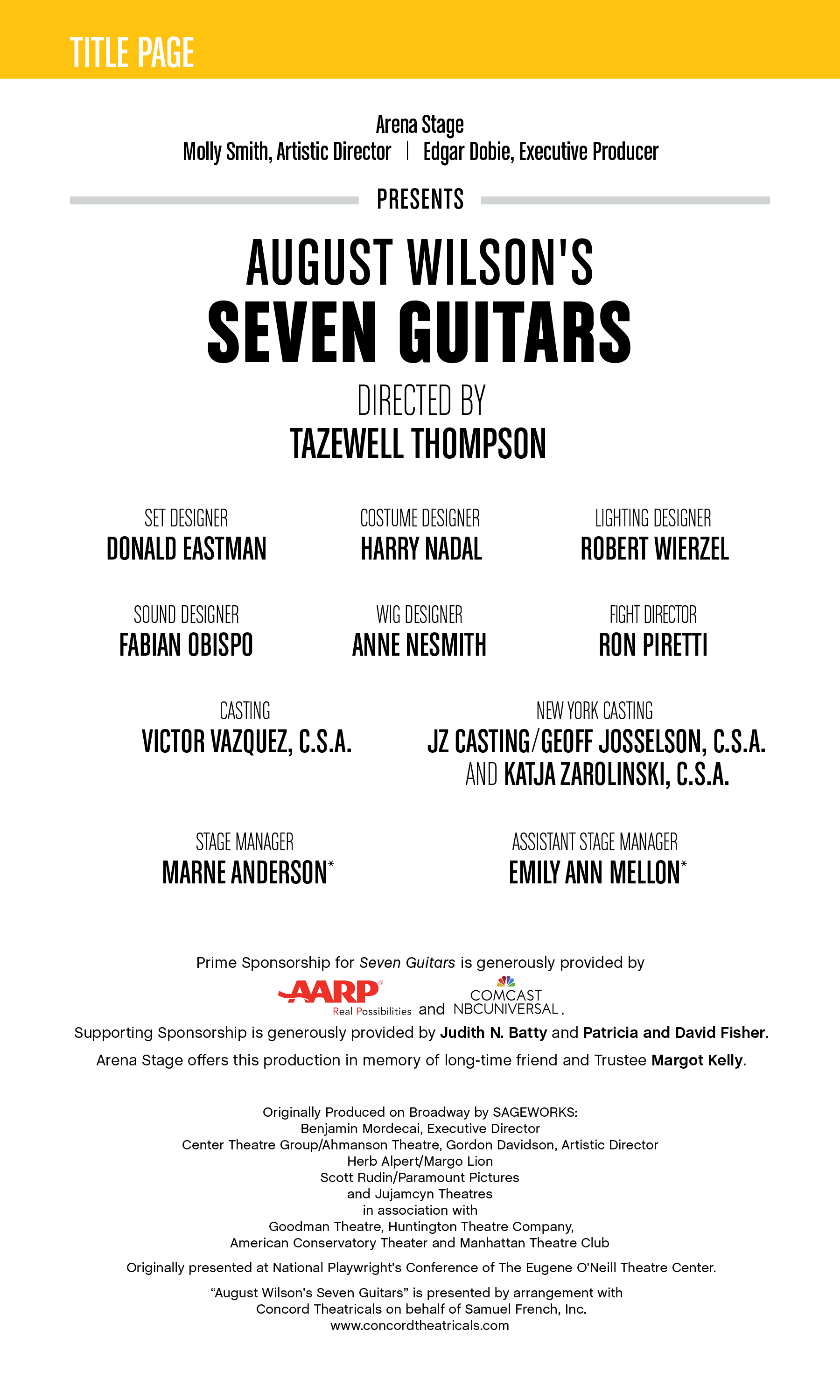 It may surprise some of you that in the early years of my career at Arena Stage (24 years ago), most theater companies had a chip on their shoulder about American writers. They looked to England and Europe for their inspiration. I wanted to change that. American work is as diverse as this country is wide, and I aimed to reflect the country and Washington, D.C., at Arena Stage. We created the Mead Center for American Theater to work toward righting the wrong, the first major theater in America to focus this way.
To have a great theater, you need great artists and great writers. We started a Giants Festival to celebrate an American writer of esteem, breadth and influence. Festivals have included Arthur Miller, Edward Albee, Eugene O'Neill, Lilian Hellman, and, naturally, August Wilson. We have produced nine out of his ten-play American Century Cycle. His plays address specific American issues in an eloquent and deeply meaningful way. Wilson did not shy away from identifying how racism is a defining American characteristic. He tells deeply human, complicated stories that resonate with magic and hope. These are important stories for all Americans.
The August Wilson Festival began in 2019 with our production of Jitney. With the help of Ford's Theatre, the August Wilson Society and other organizations across D.C., we hosted events that examined Wilson's legacy through the lens of his enduring creative partners, including designers, writers, scholars and historians. Of course, that 19/20 season ended prematurely, and so here we are in 2021, completing the Festival with this production of Seven Guitars. The Festival is not only a celebration of Wilson's work, but how he worked and what he left behind.
Tazewell Thompson is one of America's best directors and I'm thrilled to have him back at Arena, directing Seven Guitars. Tazewell has a beautiful eye for direction and inspires stellar performances. He is a master in the round.
He first came to Arena in 1987 and he and Zelda Fichandler shared a special bond. He was an artistic associate with Arena between 1988 and 1991 and has directed 20 productions here over the years. He was instrumental in working with Zelda to form the foundation of the Allen Lee Hughes Fellows program. His directing credits are broad and varied, both here and everywhere. His production of M. Butterfly in the Fichandler is one of my absolute favorites. While I have known Tazewell professionally for years and years, he has also become a trusted artistic voice. His artistry and eye help me bring a show to the finish line.
Thank you for being with us at Arena as we celebrate this theatrical Giant.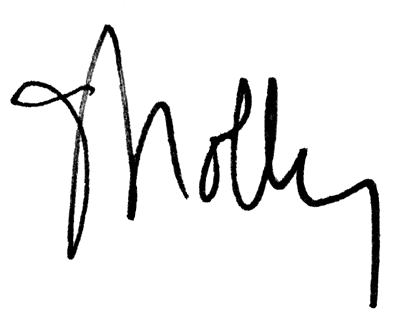 Molly Smith, Artistic Director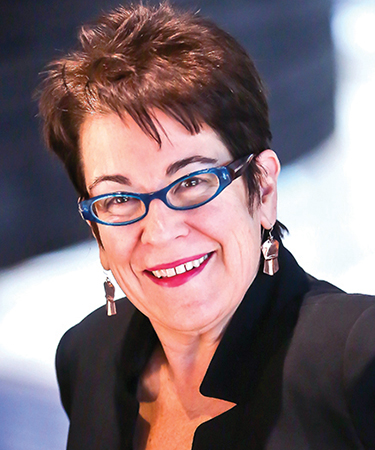 Enduring partnerships are the lifeblood of Arena Stage. We remain committed to serving artists and audiences through effective collaborations and partnerships at the most sophisticated and professional levels. One of the ways Arena has done this is through our Giants Festivals, which have celebrated great American playwrights through mainstage productions and a variety of engaging and unique activities. They infuse our programming with necessary stories, help us to question and strengthen our values and provide masterful solutions and enrich our workplace.
We're thrilled to be able to finally complete our Giants Festival honoring August Wilson – which began in 2019 – with this incredible production of Seven Guitars. Arena has celebrated several playwrights with Giants Festivals, including Arthur Miller, Eugene O'Neill, Edward Albee and Lillian Hellman. The partnerships have included artists through repertory performances, as we did with the Miller Festival. We embarked on significant journeys to read all or nearly all of the playwright's works, as with the Albee and O'Neill Festivals. We have hosted numerous scholarly panels and discussions, as well as readings and performances, partnering with organizations of great minds such as George Washington University, University of Maryland, Howard University and Georgetown University. We joined forces with fellow theaters who were also producing the playwright's works, including Ford's Theatre and Shakespeare Theatre, as well as featuring artists that created new works inspired by these playwrights. We have had art installations such as the O'Neill As Seen by Hirschfeld. Inspired by Lillian Hellman's cookbook, we gathered videos from local chefs making the recipes she wrote.
Hundreds of artists call our stages their home. Molly has shared her professional and personal connection to Seven Guitars director Tazewell Thompson, who also has a relationship with Arena Stage that spans over four decades. Two wonderful examples of Arena's long-standing artistic relationships include directors such as Charles Randolph-Wright, who shares more than 25 years with Arena, including the upcoming American Prophet, and designers such as Allen Lee Hughes, the namesake of our fellowship program, with well over 40 years of friendship and artistry. There are many more and it is impossible to fit everyone into a short program note, however, at every first rehearsal we are reminded of the value and importance of having these abiding partnerships.
In Arena's vibrant Southwest community, we are partners with the SW BID and our local ANC, among others. It was a triumph and a celebration of neighborhood to partner with the Washington Nationals on the joyous showing of Toni Stone in Nationals Park. A great example of what happens when minds and hearts are opened to unusual partnerships.
Thank you all for partnering with Arena. I hope you witness the beauty of these long collaborations with this performance of Seven Guitars.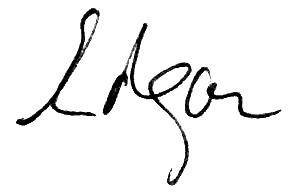 Edgar Dobie
Executive Producer
President of the Corporation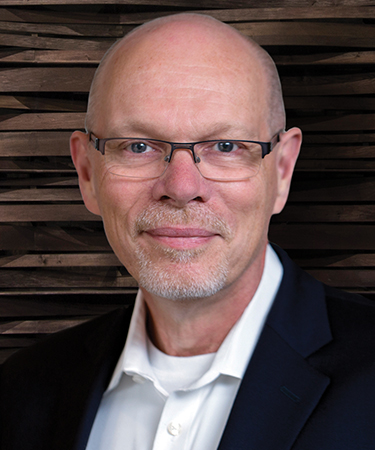 Arena Stage is built on the land of the Piscataway people of the Algonquin-speaking tribes, as well as the lands of the Native American people of the greater Anacostia, Potomac and Tidewater regions.
Setting
The backyard of a house in the Hill District of Pittsburgh, 1948.
Cast
In order of appearance
Louise.............................................Roz White*
Red Carter (Nov. 26 – Dec. 23, 2021).............
Eden Marryshow*
Red Carter (Dec. 24 – 26, 2021).....................
Kevin E. Thorne II*
Canewell.................Michael Anthony Williams*
Vera/Fight Captain...........................Joy Jones*
Hedley...........................David Emerson Toney*
Floyd Barton......................Roderick Lawrence*
Announcer...............................Edmund Bradley
Ruby.................................Dane Figueroa Edidi*
Vera/Ruby/Louise Understudy...........................
Renee Elizabeth Wilson
Floyd/Red Carter/Hedley/Canewell Understudy
Kevin E. Thorne II*
*Member of Actors' Equity Association.
Seven Guitars runs approximately 2 hours and 55 minutes, including one 15-minute intermission.
The video and/or audio recording of this performance by any means whatsoever is strictly prohibited. Please turn off all electronic devices. Eating and drinking are not permitted inside the theater.
Please turn off all electronic devices before the performance.
Eating and drinking are not permitted inside the theater.
Masks must be worn at all times during the performance.
Assistant Director........................Otis Ramsey-Zöe
Assistant Lighting Designer.................Tyler Dubuc
Assistant Fight Director.....................Mallory Shear
Intimacy Consultants........................Chelsea Pace,
Shaquan Pearson
Production Assistants..........................Zoe Jansen,
Dayne Sundman
Music Consultant..................N. Thomas Pedersen
Stage Carpenter..............................Hannah Martin
Props..............................................Kyle Handziak,
Alekx Shines
Light Board Operator....................Kelsey Swanson
Audio Engineer.....................................AJ Johnson
Wardrobe Supervisors.........................Alina Gerall,
Alice Hawfield
Wigs, Hair and Makeup Supervisor...Jamie Bagley
Tailoring by......................................Dawson Tailors
DANE FIGUEROA EDIDI
DANE FIGUEROA EDIDI (Ruby) is excited to be returning to Arena Stage. The last time she was here, she choreographed Nina Simone: Four Women which garnered her a Helen Hayes Award nomination. In 2020 she won a Helen Hayes Award for her play Klytmnestra: An Epic Slam Poem, which had its world premiere at Theater Alliance, and in February 2022 her play Ghost/Writer will receive a world premiere at Rep Stage. Considered a prolific artist, she has had 13 books published and has acted in and written for the web series Untitled Documentary Project. https://www.ladydanefe.com/.

JOY JONES
JOY JONES (Vera/Fight Captain) has previously appeared in Arena Stage's The 51st State, Jubilee, A Raisin in the Sun, and Mary T & Lizzy K. Selected DC-area credits include The Hard Problem, Cloud 9, Belleville and Invisible Man (Studio Theatre). Off-Broadway, she appeared in workshops at the Lincoln Center Festival, The Public, and Playwrights Horizons. Her notable regional credits include Invisible Man (Huntington Theatre), Disgraced (Virginia Stage), Tantalus and Ruined (Denver Center), The Champion (TheatreSquared) and Pericles (PlayMakers Repertory). Her recent TV appearances are We Own This City (HBO), Blue Bloods (CBS) and Monsterland (Hulu). Joy has an Acting MFA from UNC-Chapel Hill and a Helen Hayes Award for Outstanding Ensemble for Invisible Man at Studio Theatre. Web: thejoyjones.com. Instagram: @joyjonesig
RODERICK LAWRENCE
RODERICK LAWRENCE (Floyd Barton) is an actor, filmmaker and Blacktivist who recently founded Black Man Films. He created, produced and starred in the multi-award-winning short film Silent Partner, which premiered in August at the Oscar-qualifying RSF Martha's Vineyard African-American Film Festival and is currently on the festival circuit. A 2020 AUDELCO nominee, credits include Simba in Disney's The Lion King National Tour, Ramses in the Broadway-bound The Prince of Egypt, Othello in John Leguizamo's Othello: The Remix andGuy in ONCE: The Musical. Comedy Central's Broad City. BM, Baldwin Wallace Conservatory of Music. Love to Ma, Pope, Evan, Shelby, Auntie Cindy, Auntie Buffy, Granny, Cousin Gang & Ken. To God for all that I am. BLM. RIP KJB Socials:@rodericklaw. www.silentpartner-film.com
EDEN MARRYSHOW
EDEN MARRYSHOW (Red Carter) is an award-winning director/writer/actor from Flatbush, Brooklyn. He is dedicating this performance to his big brother, Shawn Xavier Brown, aka Sha D.O.G., aka The World Ambassador of Dreams, who we lost too soon on July 8th. Eden recalls so many nights hanging on the stoop talking with Shawn about their BIG dreams. Shawn never told Eden once they weren't possible. Not once. If anything, he told Eden he wasn't dreaming big enough. He encouraged everyone he came in contact with to dream big. So, big bro, check another one off the list up there for me. We are at Arena Stage. I promise I will always DREAM BIG and GO HARD! I love you and your life mattered. Peanut, I miss you and love you. Mom and Dad thank you for always believing in me. Cesa, I love you baby. LET'S GET IT!
KEVIN E. THORNE II
KEVIN E. THORNE II (Floyd/Red Carter/Hedley/Canewell Understudy) is a DC-based actor making his Arena Stage debut. His previous credits include: Lyric Rep Theatre's The Mountaintop (Dr. Martin Luther King Jr.); Mosaic Theatre Company's Fabulation or the Re-education of Undine (Flow); Keegan Theatre's N (Charles Gilpin); Spooky Action Theatre's I Killed My Mother (Clip); Synetic Theatre's The Wonderful Wizard of Oz (Joker/Scarecrow u/s performed); Pointless Theatre Company's Imogen (Arveragus); Discovery Theatre's Nation We Build Together (Samuel P. Leonard), Cramton 1961 (Dr. Huey P. Newton) and Going The Distance (Jesse Owens). Kevin holds a BFA in Acting from Howard University. Instagram @kj_nation. www.kevinthorneii.com.
DAVID EMERSON TONEY
DAVID EMERSON TONEY (Hedley) is happy to return to where he began his professional career. This production is his 30th and spans six decades. Other regional credits include Lucio in Measure for Measure at the Folger; Army in The Persians and Othello at the Shakespeare Theatre Company in Washington, D.C.; Jacques in As You Like It at the Utah Shakespearean Festival; Splash Hatch On The "E" Going Down at Yale Repertory Theatre; and The Fool in King Lear and West in Two Trains Running at the Kansas City Repertory Theatre. Broadway credits include Julie Taymor's production of Juan Darién and A Free Man of Color directed by George C. Wolfe. David is also an assistant professor in performance and playwriting at VCUarts at Virginia Commonwealth University in Richmond, Virginia.
ROZ WHITE
ROZ WHITE (Louise) is an actress, vocalist and teaching artist. Roz recently appeared as Odessa in The Shakespeare Theatre Company's The Amen Corner. She played multiple roles in Mosaic Theater Company's Fabulation or The Re-Education of Undine and the title role of Pearl in Alliance for New Music Theatre's Black Pearl Sings! Roz starred as Sister Rosetta Tharpe in Marie and Rosetta (Mosaic Theater Company of D.C.). She is a graduate of The Duke Ellington School of the Arts and Howard University. Roz studied with the late Mike Malone, Dorothy Dash and the legendary Vera Katz. Theater credits include Dreamgirls (National Tour); Bessie's Blues (Helen Hayes Award); Once on This Island; Crowns; Gee's Bend (Helen Hayes Award Nomination); Pearl Bailey by Request; Anne and Emmett; and The Gin Game (MetroStage). She is a proud member of The Actor's Equity Association for nearly 20 years. Roz is the proud mom of two brilliant sons, Anthony and King, and "Big Mama" to a beautiful grandson, Messiah.
MICHAEL ANTHONY WILLIAMS
MICHAEL ANTHONY WILLIAMS (Canewell) last appeared at Arena Stage as Elmore in King Hedley II. Off-Broadway credits include Persephone (Brooklyn Academy of Music). Regional theater credits include Nomathemba with Ladysmith Black Mambazo (Kennedy Center); Two Trains Running (Kennedy Center, Cincinnati Playhouse In the Park and Milwaukee Repertory); Fences (Pioneer Theater Company); Ma Rainey's Black Bottom and Fences (Swine Palace Productions); and Ma Rainey's Black Bottom (1st Stage), for which Michael received his fifth Helen Hayes Award nomination. Television credits include Homicide: Life on the Streets (NBC) and The Wire (HBO). Feature film credits include The Replacements (Warner Bros); Contact (Warner Bros); Unbreakable (Touchstone Pictures); and The Brave One (Warner Bros). Instagram: michaelanthony.williams. Michael dedicates these performances to the memory of Joseph Shabalala and dedicates these performances and his creative body of work to his inspiration, daughter Margarita Williams.
RENEE ELIZABETH WILSON
RENEE ELIZABETH WILSON (Louise/Ruby/Vera Understudy) is an actress, personal trainer and teaching artist. Renee most recently appeared as Esther in Constellation Theatre Company's Moon Man Walk. Selected theater credits include Native Son, Milk Like Sugar (Mosaic Theatre Company); Kings (U/s), Skeleton Crew (U/s & performed) (Studio Theatre); The Veils (Nu Sass); God is a Verb (Hook & Eye Theatre Co.) and Red Shoes (Wits Theatre). Renee has studied with the legendary Vera Katz and the late Charles Tuthll. She is a graduate of The Duke Ellington School of the Arts and has a BFA in Drama from NYU Tisch. Instagram: @actpoetic88.
Creative
JZ CASTING/GEOFF JOSSELSON, C.S.A. and KATJA ZAROLINSKI, C.S.A.
AUGUST WILSON
AUGUST WILSON (Playwright)'s plays include Gem of the Ocean, Joe Turner's Come and Gone, Ma Rainey's Black Bottom, The Piano Lesson (Pulitzer Prize winner), Seven Guitars, Fences (Pulitzer Prize winner, Tony Award winner), Two Trains Running, Jitney (Oliver Award winner), King Hedley II and Radio Golf. In 2003, he made his stage debut in his one-man show, How I Learned What I Learned. He received an Emmy Award nomination for his screenplay The Piano Lesson. Other works include The Janitor, Recycle, The Coldest Day of the Year, Malcolm X, The Homecoming and the musical satire Black Bart and the Sacred Hills. Other awards include eight New York Drama Critics Circle Awards, Rockefeller and Guggenheim Fellowships in Playwriting, a Whiting Writers Award, 2003 Heinz Award, 1999 National Humanities Medal and induction into the Theater Hall of Fame.
TAZEWELL THOMPSON
TAZEWELL THOMPSON (Director) is an internationally acclaimed theater and opera director, award-winning playwright, librettist, teacher and actor. He has more than 150 directing credits, many world and American premieres, in major opera houses and theaters: France, Spain, Italy, Germany, Africa, Japan, Canada and the USA. His opera Blue, with composer Jeanine Tesori, won the 2020 MCANA Award for Best New Opera in North America. The New York Times and The Washington Post cited Blue as Best in Classical Music 2019. At Arena Stage he served as associate artistic director under Zelda Fichandler and has directed and/or written more than 20 productions at Arena Stage, the most recent, his a cappella musical, Jubilee. His award-winning play, Constant Star, has had 16 productions in major theaters across the country, winning nine Barrymore Awards, six Audelco Awards, five NAACP Awards and three Carbonell Awards. His play Mary T. & Lizzy K., commissioned by and produced at Arena Stage, is the recipient of The Edgerton Foundation New American Play Award. His production of Porgy and Bess, broadcast live from Lincoln Center, received Emmy Award nominations for Best Director and Best Classical Production. He holds the record of directing three productions — Appomattox/ Philip Glass, Lost in the Stars/ Kurt Weill and Cato in Utica/ Vivaldi — all in the same season in three different theaters at The Kennedy Center. Blue has upcoming productions in Toledo; Seattle; Pittsburgh; London; Amsterdam; Chicago; Washington, D.C.; and New York City.
DONALD EASTMAN
DONALD EASTMAN (Set Designer) is thrilled to return to Arena Stage with Seven Guitars with his constant collaborator, Tazewell Thompson. For Arena he designed the premieres of Thompson's Constant Star, Mary T. & Lizzie K. and Jubilee, as well as M Butterfly, Ma Rainey's Black Bottom, Black No More, Yellowman, and The Heidi Chronicles at Arena Stage as well as Molly Smith's productions of The Book Club Play and My Fair Lady. Recent productions include Intimate Apparel and Dinner With Friends for Baltimore's Everyman Theatre, Possessing Harriet at Syracuse Stage, Chasing the New White Whale at La MaMa ETC and Blue a new American opera by composer Jeanine Tesori with libretto and direction by Tazewell Thompson. Donald has received numerous awards including a Village Voice OBIE for Sustained Excellence of Design and is a NEA/National Opera Institute grantee.
HARRY NADAL
HARRY NADAL (Costume Designer) Originally from San Juan, PR. A Raisin in the Sun, Arena Stage. New York credits include Lincoln Center Institute, Atlantic Theater Co., Brooklyn Academy of Music, LAByrinth Theater Company, Juilliard, INTAR, HOME for Contemporary Theater and Art, Pregones/PRTT, HERE Arts Center and Theater for the New City, among many others. Regional credits include the 2020 world premiere of Freedom Ride at Chicago Opera Theater, TheaterWorks (Hartford, CT), UrbanArias (Arlington, VA), Bloomsburg Theatre Ensemble, Baltimore Center Stage, Boise Contemporary Theater and People's Light (Malvern, PA), among others. Upcoming, The Elaborate Entrance of Chad Deity at ZACH Theatre (Austin, TX), Baipas at George Street Playhouse (New Brunswick, NJ) and Folks at Home (Baltimore Center Stage). MFA from New York University, Tisch School of the Arts. Faculty member at Pratt Institute Film School. www.harrynadal.com.
ROBERT WIERZEL
ROBERT WIERZEL (Lighting Designer) has designed the lighting for Arena's productions of Sovereignty, The Pajama Game, A Raisin In The Sun, Mary T. & Lizzy K., The Heidi Chronicles, On The Verge, M Butterfly, Yellowman, Ma Rainey's Black Bottom and Black No More. Broadway productions include Lady Day at Emerson's Bar & Grill, the musical FELA! (Tony Award nomination) and David Copperfield's Broadway debut Dreams and Nightmares. Robert has designed productions with opera companies throughout the country and abroad, as well as numerous productions (32 seasons) with Glimmerglass Festival. Robert's dance work includes 36 years with the Bill T. Jones/Arnie Zane Company. Furthermore, Robert has worked at most regional theaters across the country, including the Shakespeare Theatre Company. Currently, Robert is a creative partner at Spark Design Collaborative and is on the faculty of NYU Tisch School of the Arts.
FABIAN OBISPO
FABIAN OBISPO (Sound Designer) returns to Arena Stage where his credits are Raisin in the Sun, Mary T & Lizzy K, Caucasian Chalk Circle, M Butterfly, Agamemnon And His Daughters (Helen Hayes Nomination), Heidi's Chronicle, Constant Star, Yerma, Yellowman, On the Verge and Black No More. Recent off-Broadway credits include Public Theater's Sea Wall/A Life, Oedipus El Rey, Teenage Dick, The Flea's Emma and Max and MaYi's The Chinese Lady. DC-area credits include Shakespeare Theatre Company's Comedy of Errors, Henry V, Two Gentlemen of Verona, Folger Theatre's Romeo and Juliet and Everyman Theatre's Intimate Apparel. He has composed and sound designed extensively for regional theaters including the Goodman Theatre, Guthrie Theater, OSF and ACT just to name a few. He is a recipient of the Berkshires Theatre Critics Award and the Barrymore.
ANNE NESMITH
ANNE NESMITH (Wig Designer) is pleased to return to Arena Stage following last season's Mother Road. Her designs have been seen locally at Kennedy Center, Ford's Theatre, Signature Theatre, Wolftrap Opera, Shakespeare Theatre and Washington Ballet. Regional work includes designs with Opera Philadelphia, Opera Boston, Annapolis Opera and Kansas CIty Rep and internationally at Saito Kinen Festival and Hyogo Performing Arts Center in Japan. Anne was the resident wig/makeup designer for the Baltimore Opera and has constructed wigs for Scooby Doo! Live and 42nd Street (Asian tour). You can see her work at the National Museum of African American History and Culture, in Smithsonian National Portrait Gallery programs, Ice Cold Killers for Investigation Discovery, the Military Channel's Great Planes, MD Public Television and the U.S. Army's tour Spirit of America.
RON PIRETTI
RON PIRETTI (Fight Director) directed the fights for Arena Stage's production of Jubilee. On Broadway: The Last Ship, West Side Story, In the Heights, The Miracle Worker, Bengal Tiger at the Bagdad Zoo (add'l Fight Direction) and The Performers. Off-Broadway, his work has been seen at Cherry Lane Theatre among many others. Ron has worked at Goodspeed Opera, Dallas Theatre Center and Hartford Theatreworks. Ron appeared as Officer Krupke in the Broadway production of West Side Story and regionally, as one of the Clowns in 39 Steps. Ron has acted in film and TV. He has taught at the Actors Studio Drama School, Wagner College and Marymount Manhattan College. He currently teaches acting at The Barrow Group (NYC). He attended Trinity University (San Antonio) and received his MFA from the Goodman School of Drama.
VICTOR VAZQUEZ, C.S.A.
VICTOR VAZQUEZ, CSA (Casting) is a casting director in New York City. He is the founder of XCasting (xcastingnyc.com) and sits on the national board of the Casting Society of America.
JZ CASTING/GEOFF JOSSELSON, C.S.A. and KATJA ZAROLINSKI, C.S.A.
JZ CASTING (New York Casting) Geoff Josselson, CSA and Katja Zarolinski, CSA are New York-based casting directors, handling productions for theater, film and television. Recent work includes productions for Arena Stage, Actors Theatre of Louisville, Baltimore Center Stage, Cape Playhouse, Denver Center, The Irish Repertory Theatre, Merrimack Rep, Oregon Shakespeare Festival, Pittsburgh CLO, Pittsburgh Public Theatre, Repertory Theatre of St. Louis, Round House Theatre, Seattle Repertory Theatre, Studio Theatre, Theaterworks Hartford and Weston Playhouse. For more information, please visit www.jz-casting.com.
MARNE ANDERSON
MARNE ANDERSON (Stage Manager) is thrilled to return to Arena Stage. Some highlights include The Heiress, Indecent, Dave, Two Trains Running, The Great Society, Nina Simone: Four Women, A Raisin in the Sun, Moby Dick, All the Way, Erma Bombeck: At Wit's End, King Hedley II, Five Guys Named Moe, Mother Courage and Her Children, The Mountaintop, Metamorphoses, Long Day's Journey into Night, Arabian Nights and Duke Ellington's Sophisticated Ladies. She is a graduate of the University of North Carolina School of the Arts and a proud member of Actors' Equity Association.
EMILY ANN MELLON
EMILY ANN MELLON (Assistant Stage Manager) returns for an eighteenth mainstage production at Arena Stage. Other selected D.M.V. credits include Souvenir (Rep Stage), A Doll's House, Part 2 (Round House Theatre), Girlfriend (Signature Theatre), Wig Out! (Studio Theatre) and The School for Lies (Shakespeare Theatre Company). Additional regional credits include: The Niceties (Geva Theatre Center) and The Upstairs Concierge (Goodman Theatre). Television credits include: Inside Edition and Good Day New York.
Supporting Sponsorship for Arena Stage's program is generously provided by a lifelong Washingtonian in honor of Anne Paine West, Arena Stage's longtime Director of Board and Donor Relations who retired in 2020.
Arena Stage Full Circle Society
Arena Stage Annual Fund Individual Supporters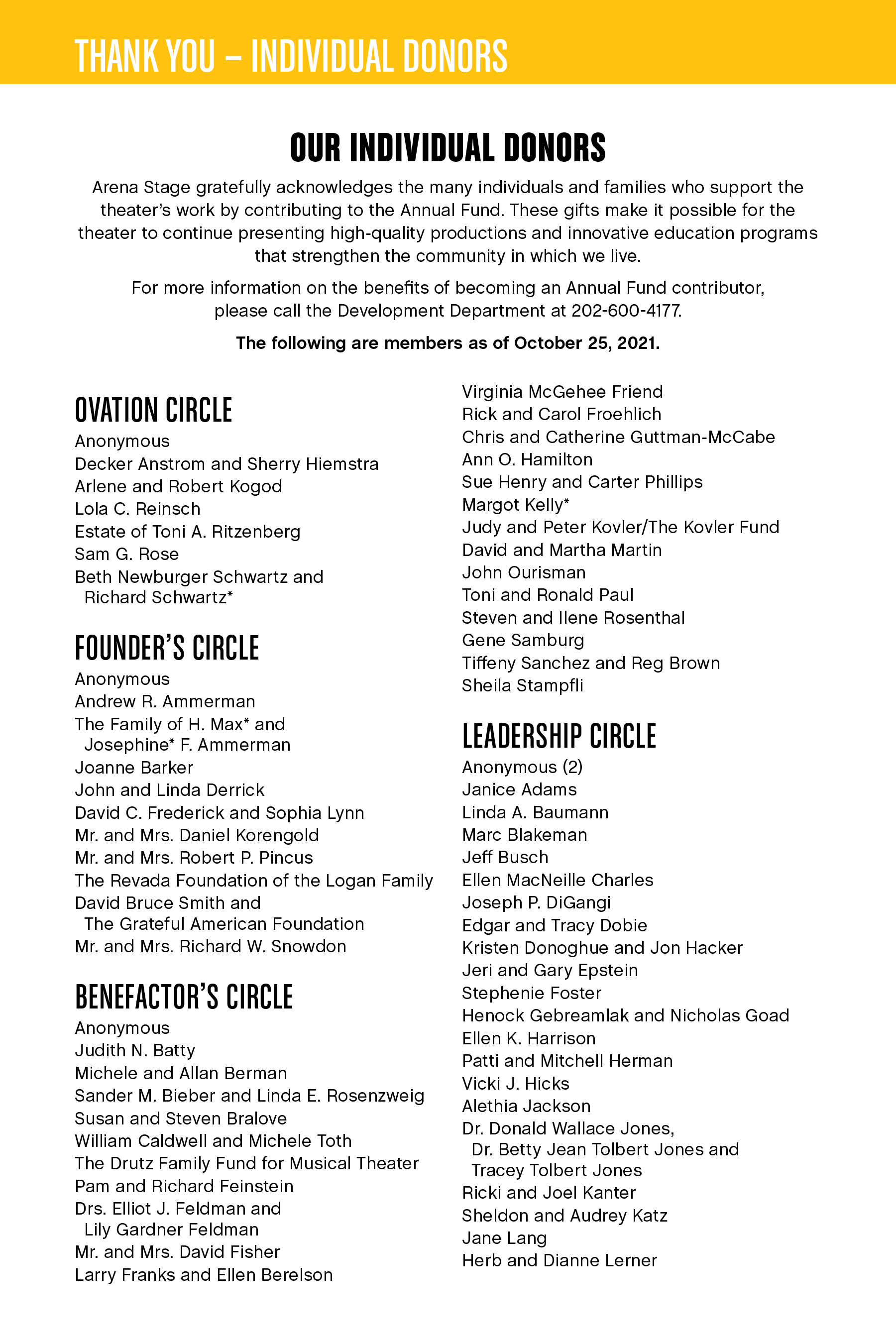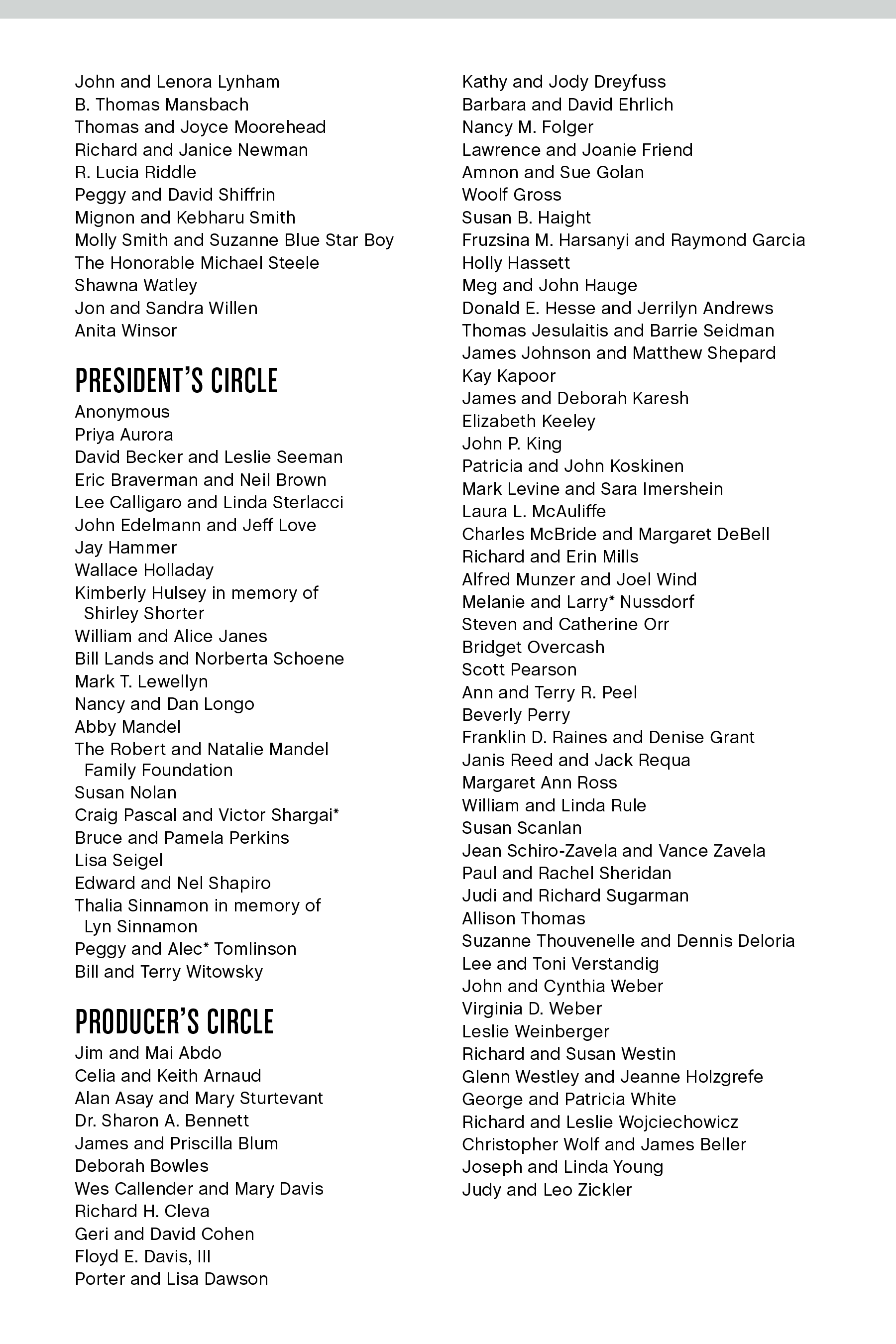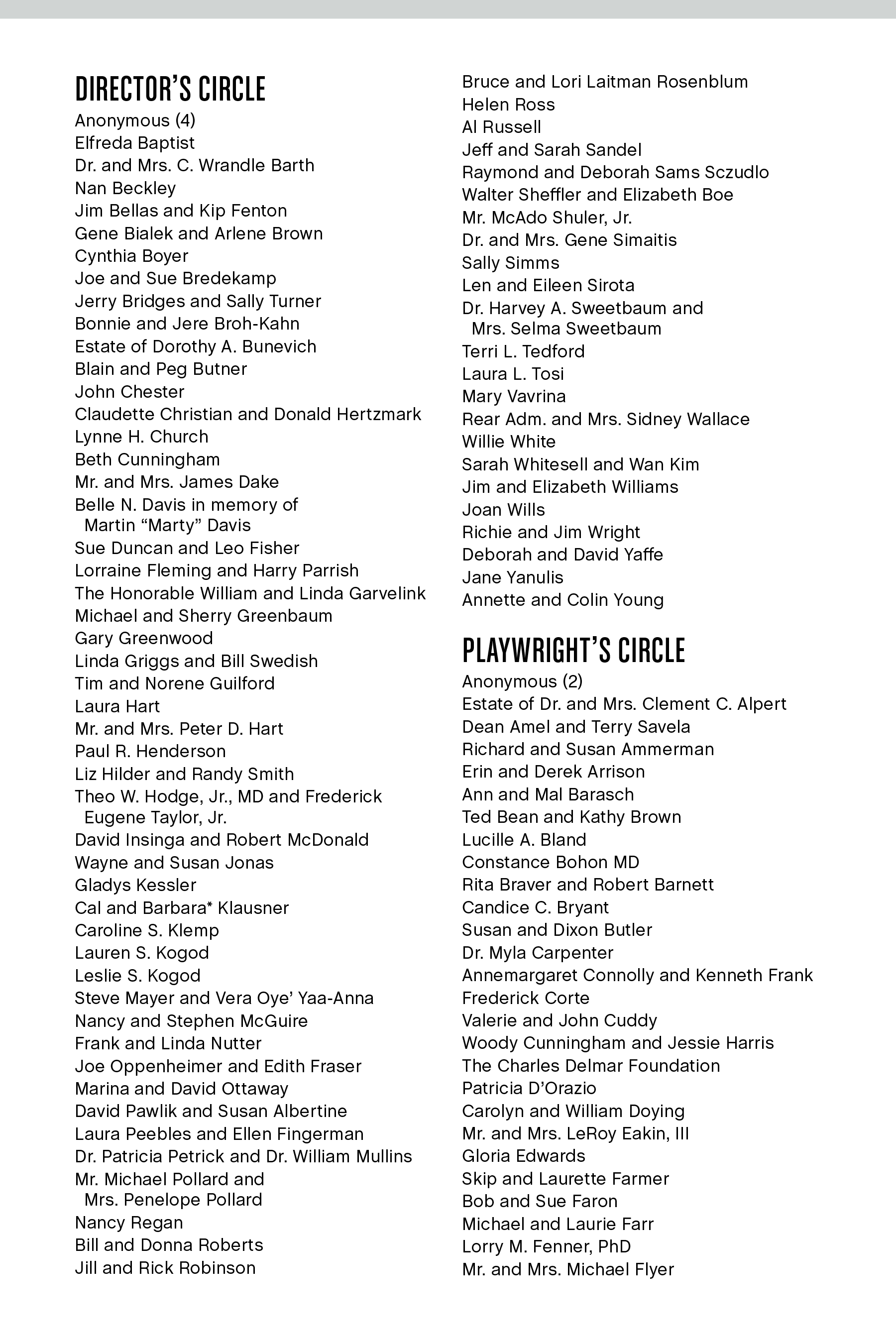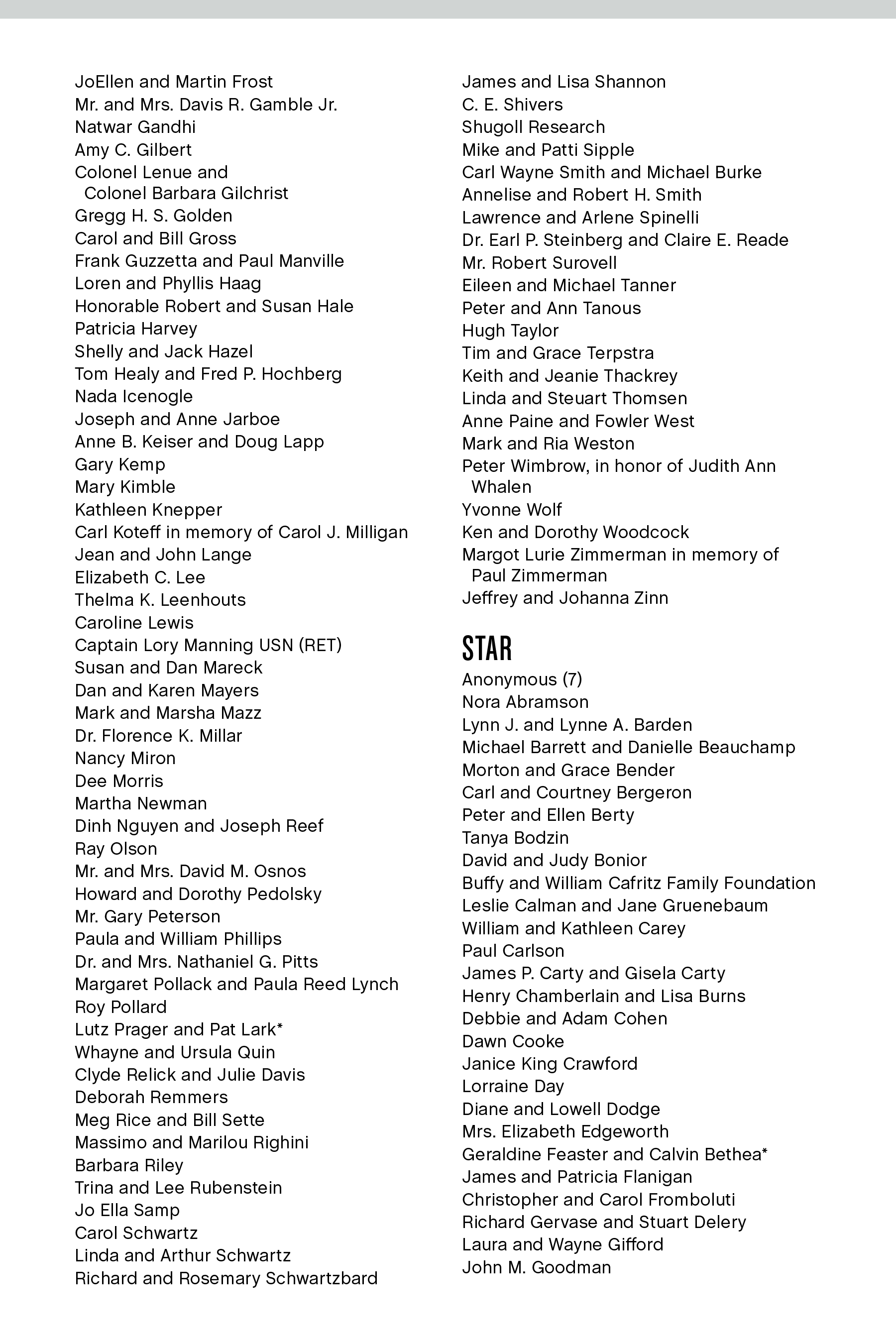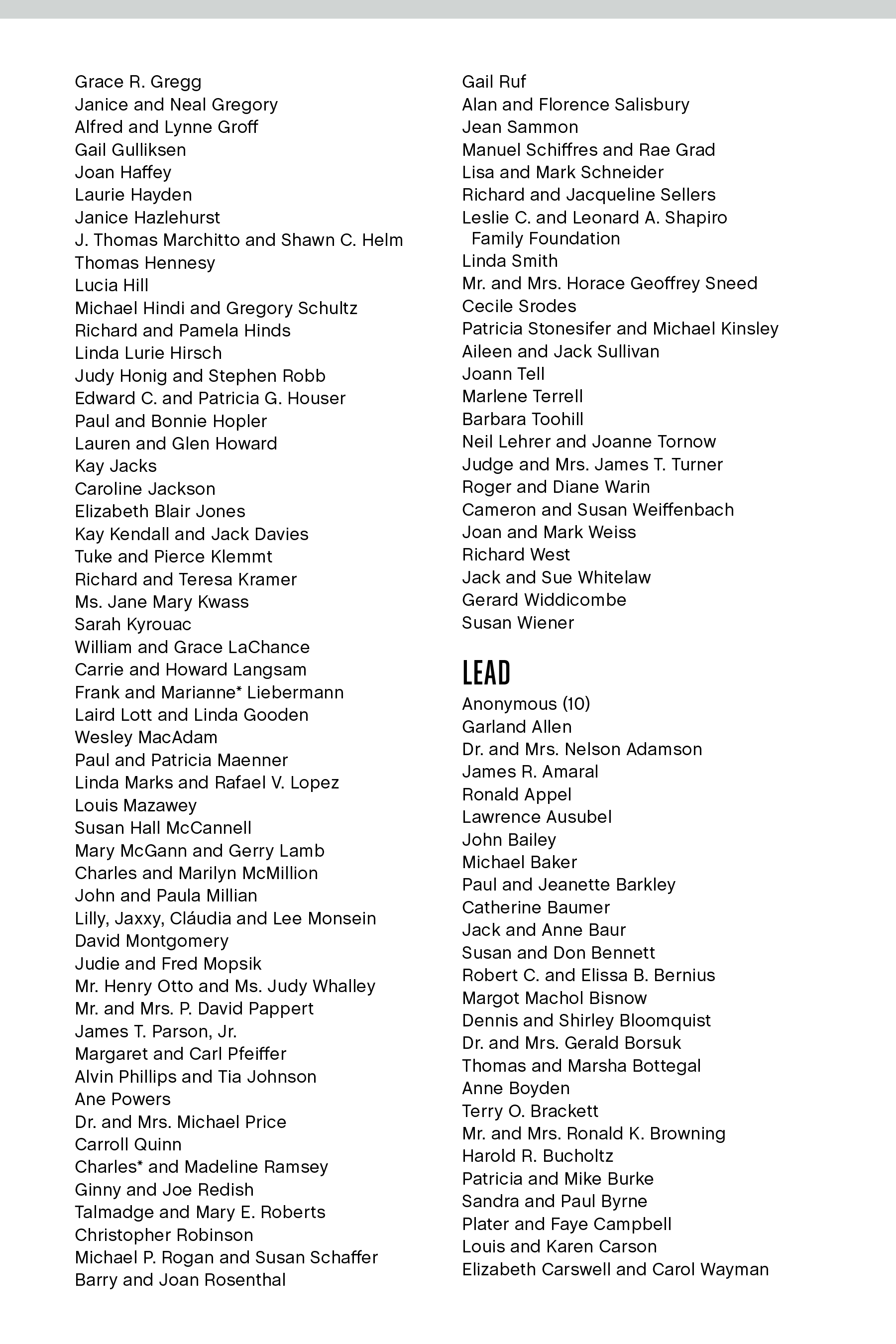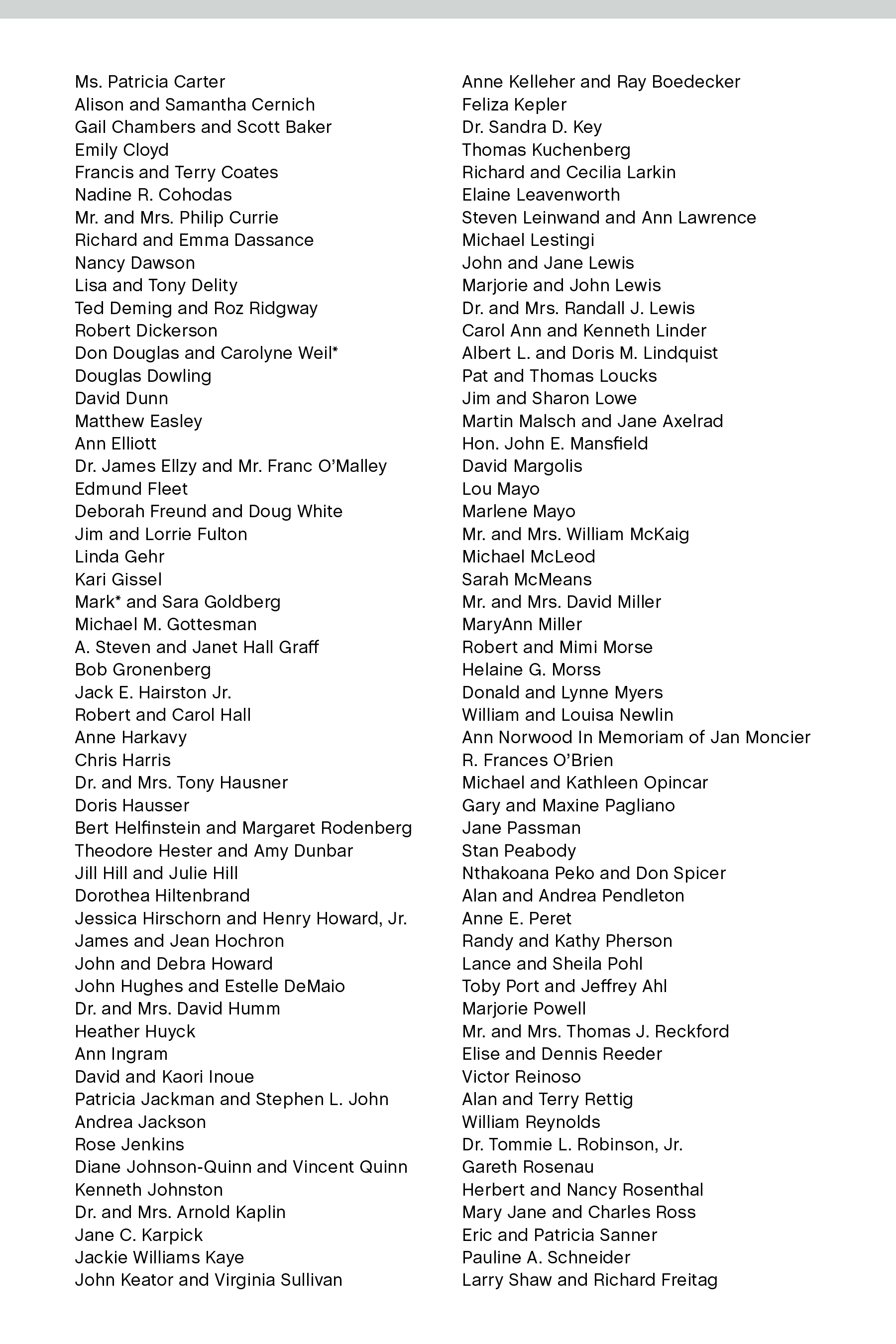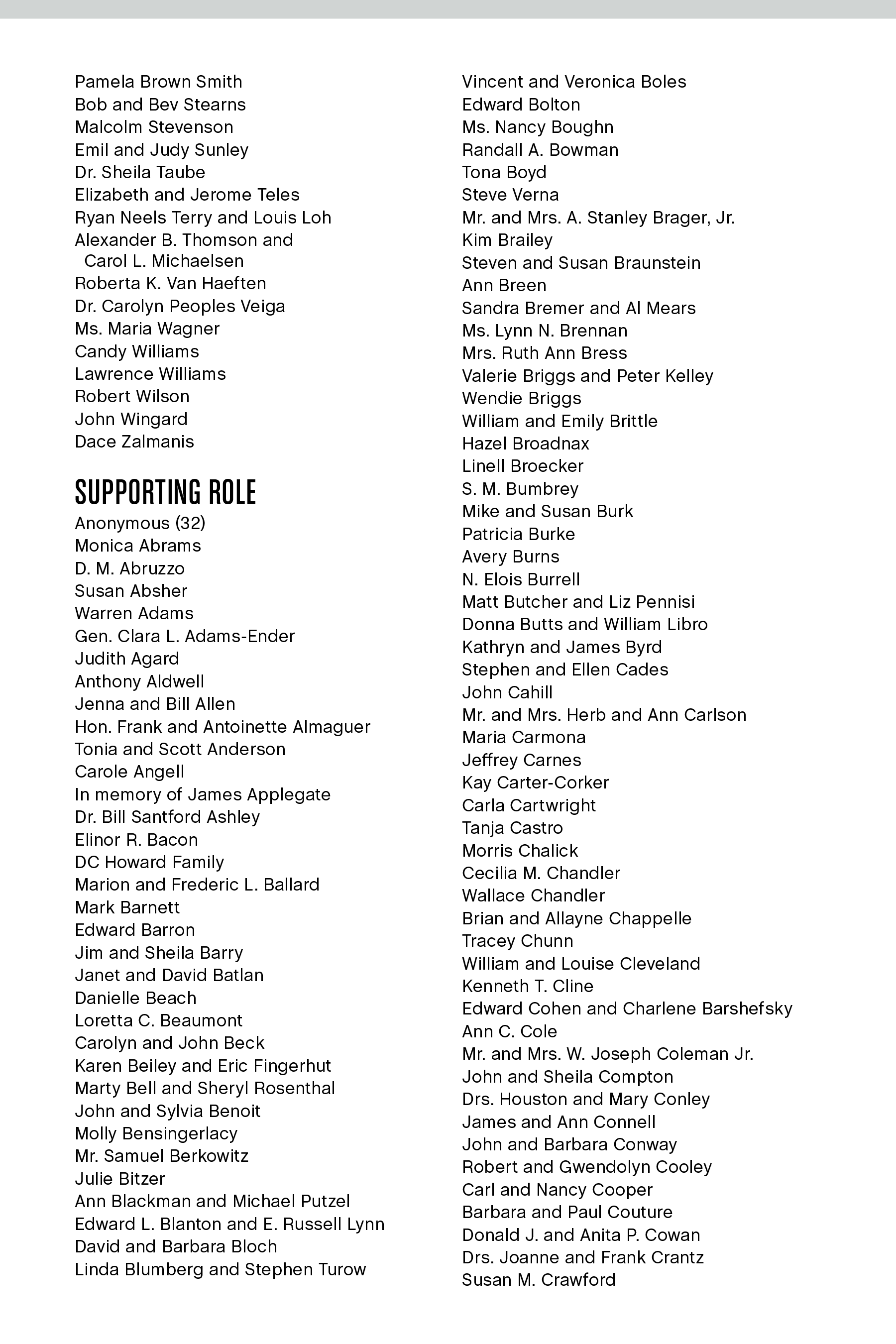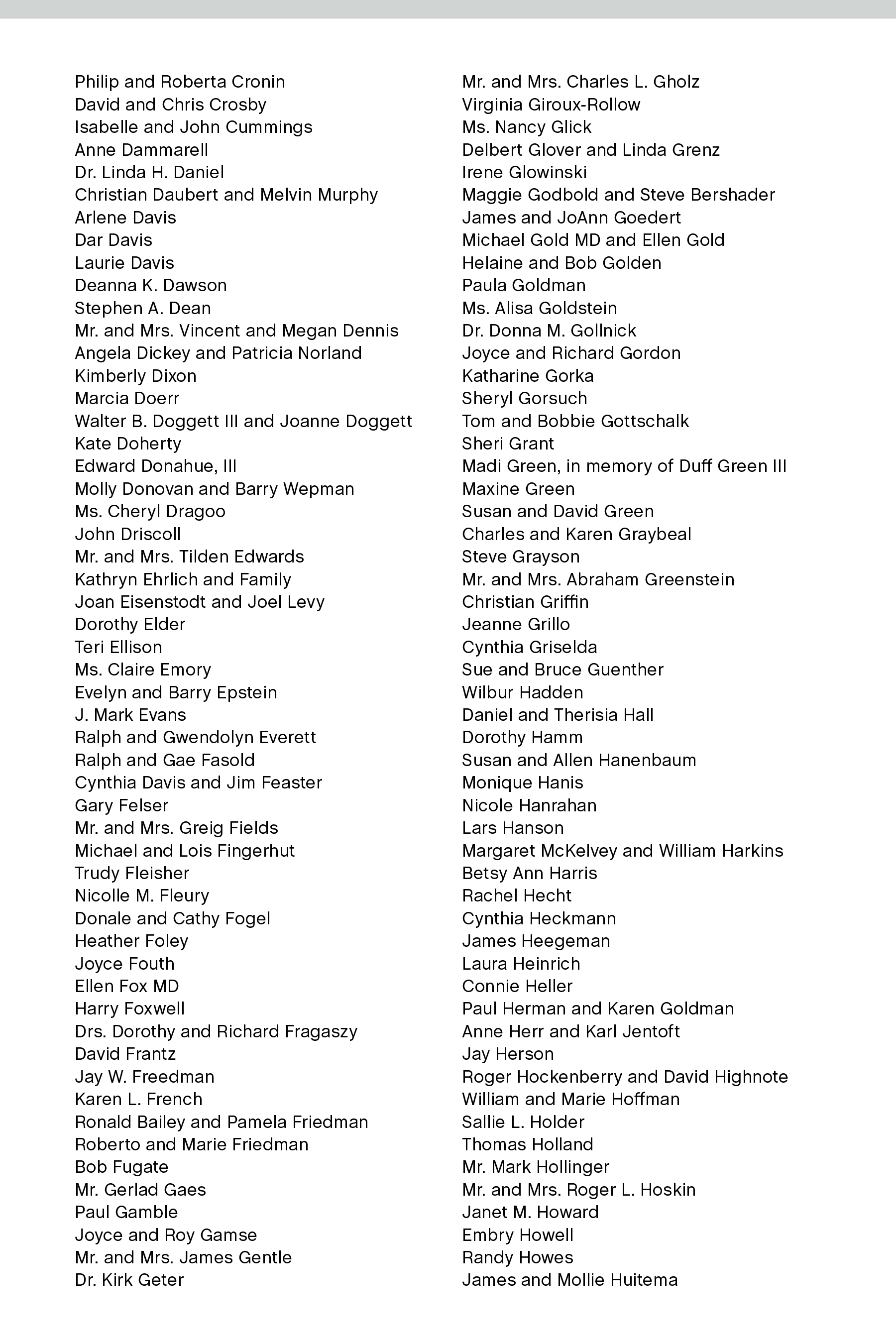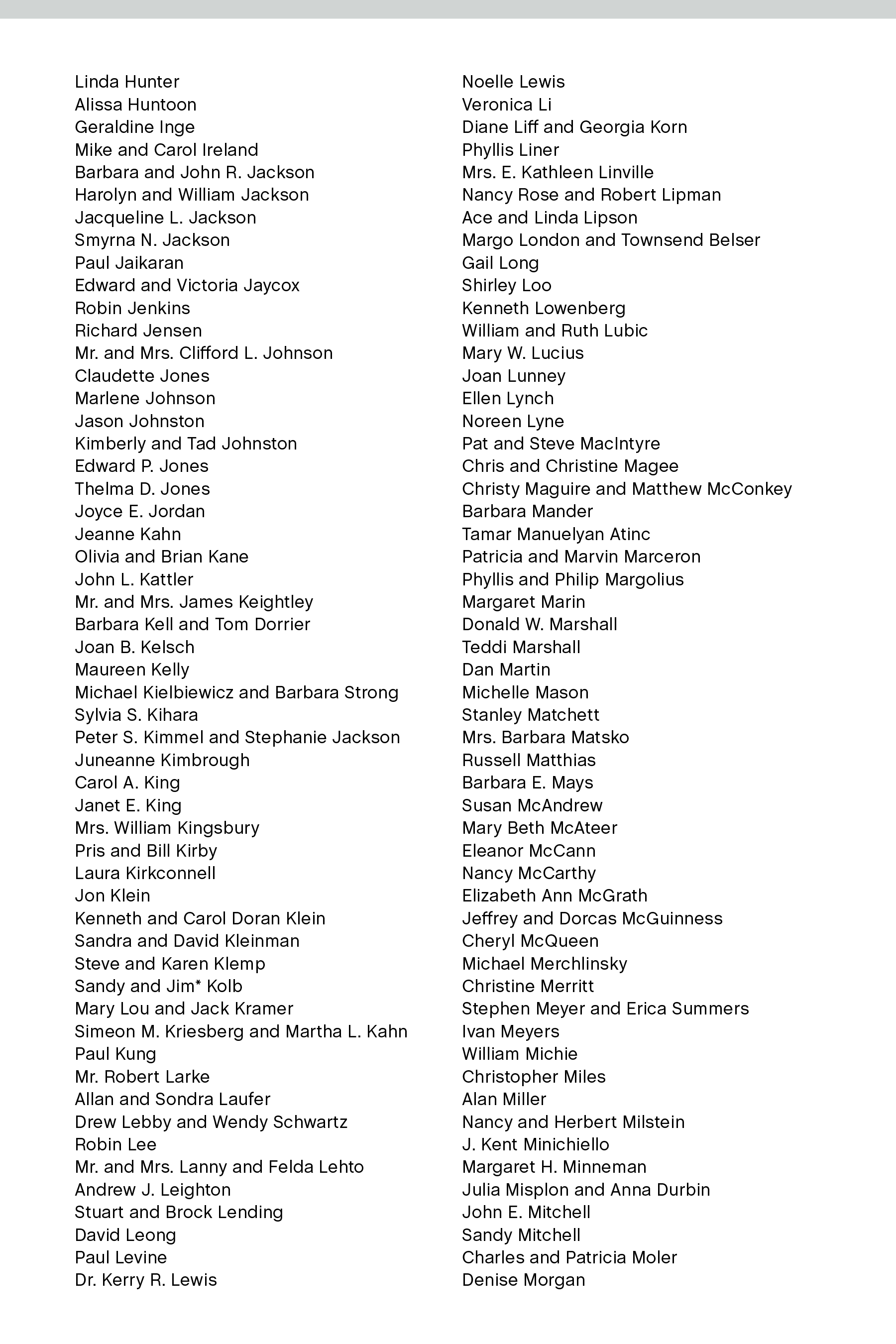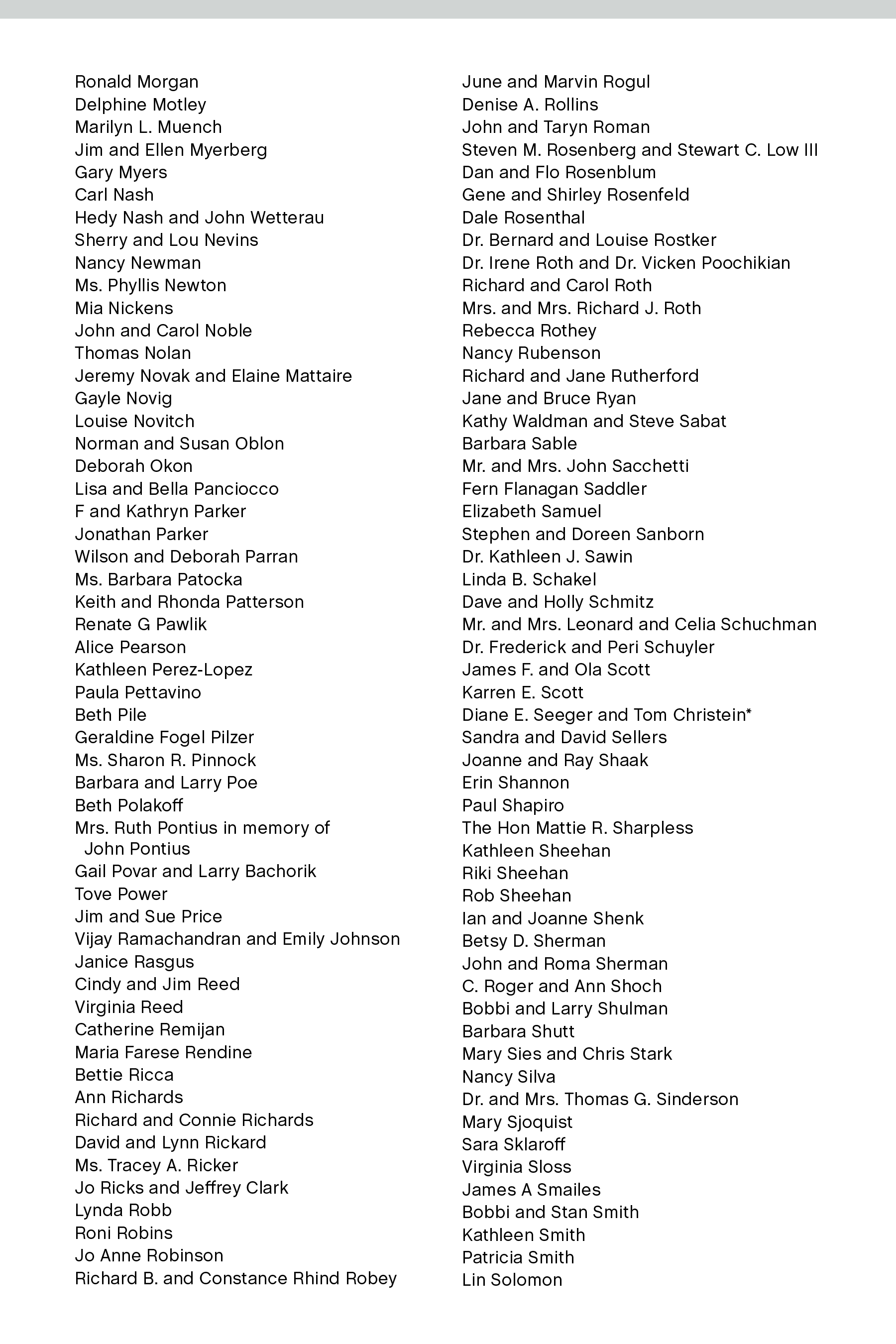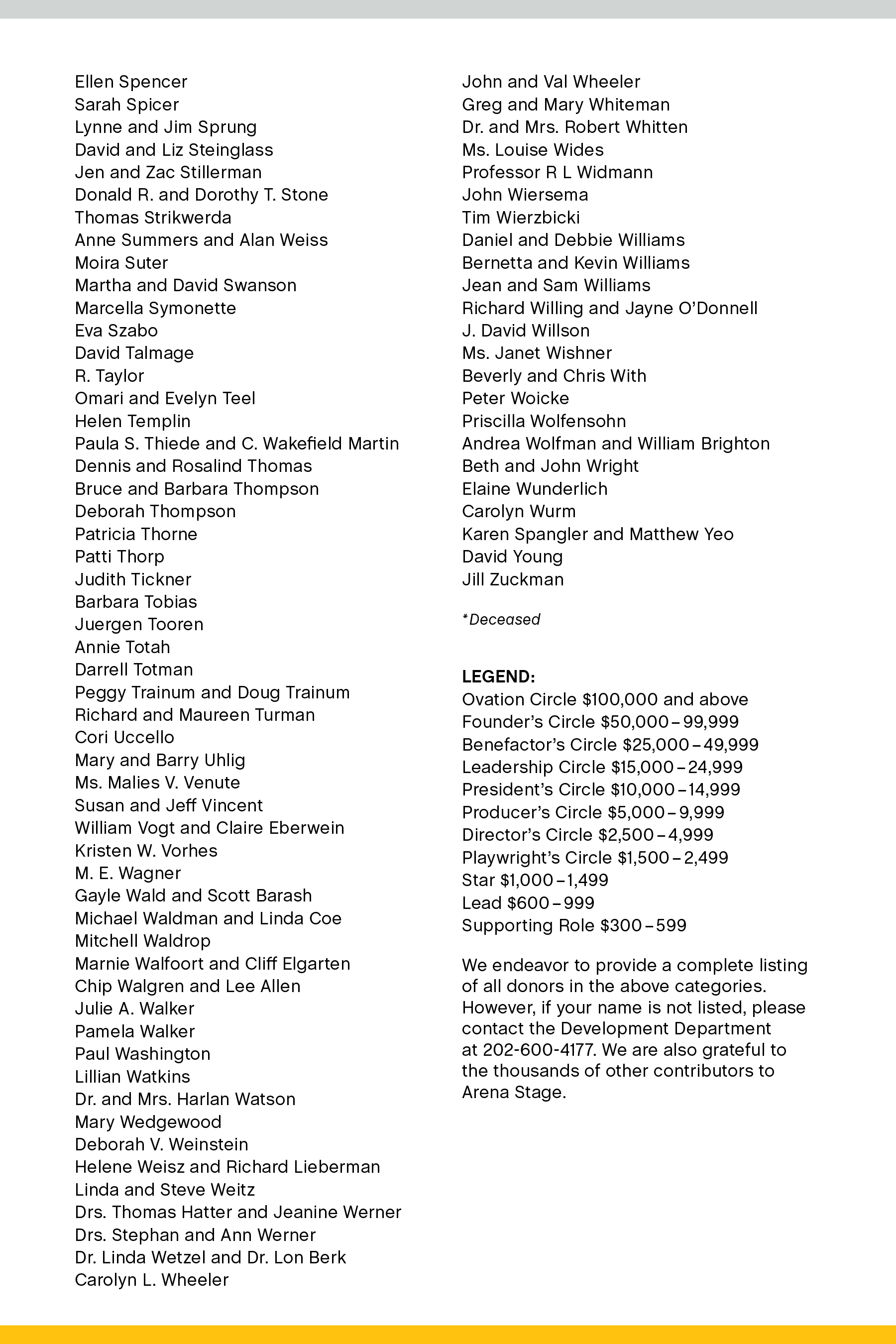 Arena Stage Annual Fund Foundation Donors
Arena Stage Annual Fund Corporate Donors
Theatre Forward