We Now Offer Pre-reserved Meals in Partnership with DC Central Kitchen!
While District Wharf offers a wide range of culinary experiences, we know that sometimes you just want to get a quick bite to eat before your performance begins.
That's why we've partnered with DC Central Kitchen to offer a range of healthy and delicious boxed meals that you can pre-reserve while planning your visit, and simply pick up to enjoy once you get to the theater. Not only are you supporting the art you see on our stages, you're also helping DC Central Kitchen further its mission of providing culinary training and employment that helps to break the cycle of poverty. You can read more about DCCK's mission on their website. Can you tell we're thrilled to be partnering with them?
Please make your selection from the menu below. Meals must be ordered no later than four (4) days prior to your performance date, and will be available for pickup 90 minutes ahead of your performance time from our Concessions bar in Arena Stage's Grand Lobby.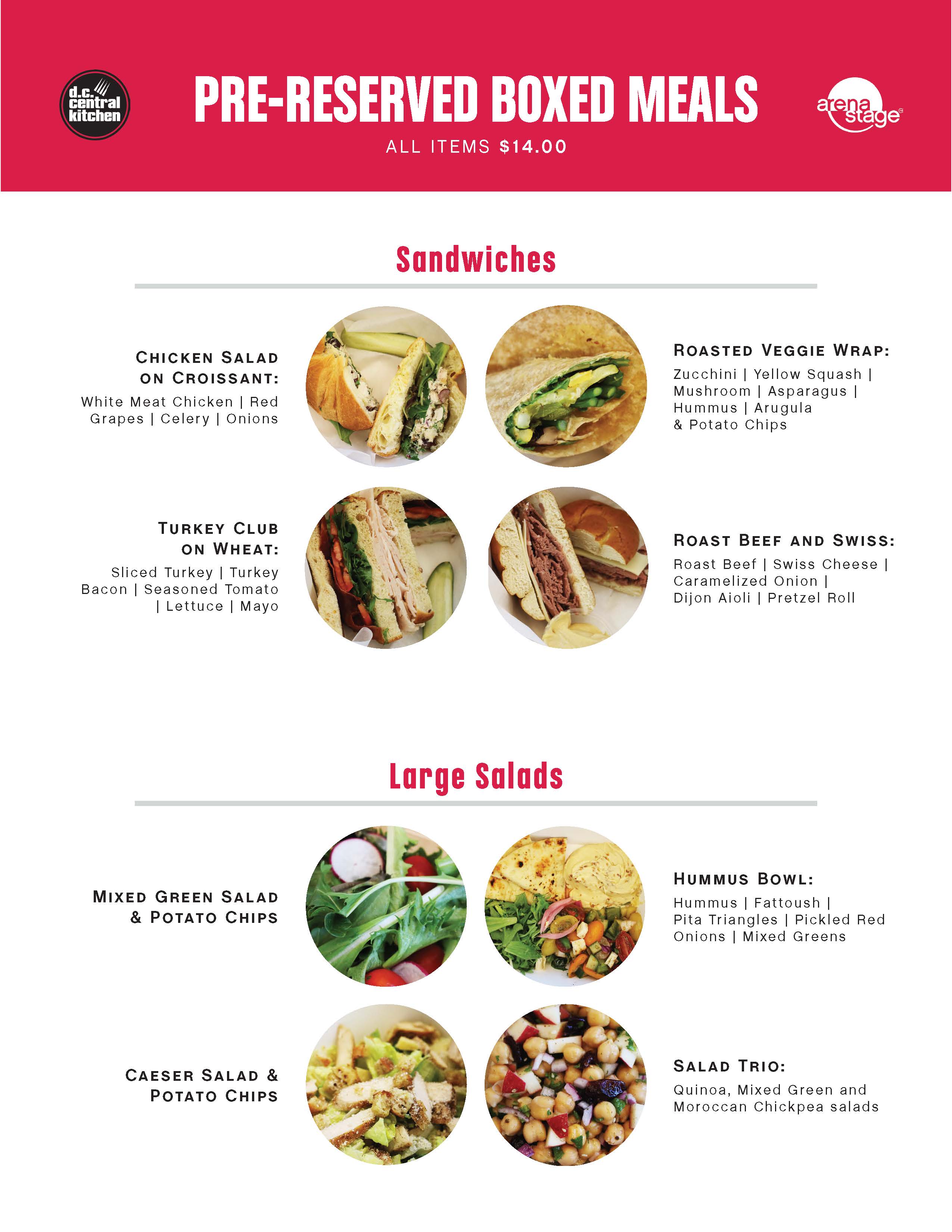 ( Menu is subject to change.)
Please order your meal by 8 p.m. 4 days prior to your performance