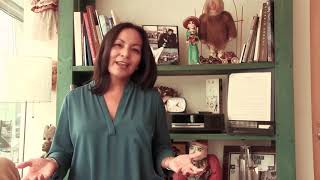 Play video icon.
Portrait of Courage
The Heiress
February 8 – March 10
Credits

By Ruth Goetz and
Augustus Goetz

Suggested by the
Henry James Novel
Washington Square

Directed By
Seema Sueko

Location
"This is juicy high-toned melodrama."
The Heiress is generously sponsored by Barbara and Arthur Bushkin, Daniel Korengold and Martha Dippell and

and Ilene and Steven Rosenthal.
Finding one's voice is never easy. Socially awkward and plain Catherine Sloper has struggled her entire life under the disapproving and resentful gaze of her father. It is the unexpected visit from a suitor full of sincerity and instantaneous devotion that awakens Catherine's long abandoned hopes of true love and the opportunity for a fresh start. A devastating betrayal forces the scorned Catherine to learn how to roar, realize her truth and take control of her destiny.
In The News
Washington Post
Arena Stage looks into history for inspiration in 2018/19 season
American Theatre Magazine
Arena's 2018-19 Season to Feature New Tom Kitt/Nell Benjamin Musical
Playbill
The 69th lineup at the Washington, D.C. venue will also include the a cappella musical Jubilee and Junk.