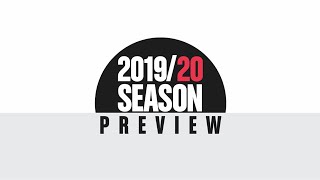 Play video icon.
World-Premiere Drama
Right to be Forgotten
October 11 – November 10, 2019
Credits

Written by Sharyn Rothstein
Directed by Seema Sueko

Location

Arlene and Robert Kogod Cradle
[Rothstein's] work has been called "a force of nature."
The Internet never forgets. A young man's mistake at 17 haunts him online a decade later. Desperate for a normal life, he goes to extraordinary lengths to erase his indiscretion. But freedom of information is big business, and the tech companies aren't going down without a fight. Secrets, lies and political backstabbing abound in this riveting new drama about one man's fierce battle to reclaim his right to privacy. Playwright Sharyn Rothstein (By The Water, USA Network's Suits), winner of the prestigious 2015 Primus Prize and whose work has been called "touching & affecting" (New York Times), has written a striking allegory about privacy, social media and human forgiveness in the age of the internet.
Right to be Forgotten is generously sponsored by Joan and David Maxwell.
Interested in learning more on this topic? Check out this custom recommended reading list from our friends at the DC Public Library! Learn more
Accessible Performances
Closed Captioning
GalaPro Begins Friday, October 18. Learn more about Gala Pro
Open Captioning
Thursday, November 7 at 8 p.m.
Audio Description
Saturday, November 9 at 2 p.m.
Events
Post-Show Discussions
Tuesday, October 29 at 7:30 p.m.
Wednesday, October 30 at 12 p.m.
Tuesday, November 5 at 12 p.m.
Thursday, November 7 at 8 p.m.
Southwest Night
Tuesday, October 15 at 7:30 p.m. Purchase