Camp Staff
Each summer we thoughtfully assemble a group of artists and educators to provide excellent arts instruction for campers of all ages and abilities. This enthusiastic staff is dedicated to making sure each camper is recognized and appreciated for who they are and the art only they can make

.

We are pleased to introduce the 2022 Camp Arena Stage (CAS) instructors:
JUAN PABLO AMAYA VARGAS
Music Instructor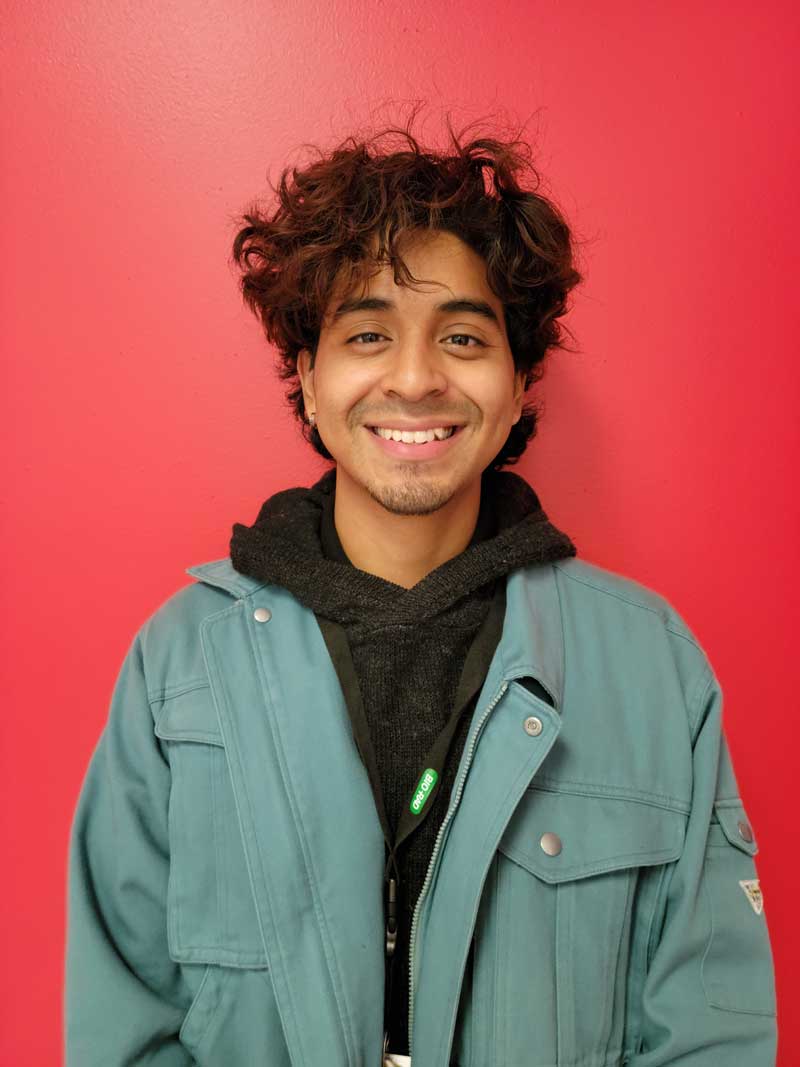 Juan Pablo Amaya Vargas was born and raised in Washington D.C. He started composing music at the age of 13. By age 17 he had composed a full-length opera, Cinde'ella, that was performed by the Duke Ellington School of the Arts opera workshop and orchestra. Juan Pablo attended The Catholic University of America in Washington D.C. for music composition with a minor in psychology. In his sophomore year of university, Juan Pablo wrote his second opera, The Same Four Notes, that was performed for the school's National New Voices Festival. After graduation, ae worked at Arena Stage with their Voices of Now program. He has been teaching music since early university. Amaya is proficient in playing viola (his primary instrument) piano, violin, Chinese erhu, guitar and ukulele. He has also taught acting and music performance in Beijing China, as well as teaching drama, singing and musical theater in Taipei, Taiwan. He is currently teaching Chinese at a public charter school in Washington D.C.
Why I Teach: To learn, to serve, grow.
Art Can: Release, bind and free, not necessarily in that order.
What I Love About CAS: I love the loving and fostering environment it provides for the campers and the staff alike. All are welcome to make mistakes and grow from them with no fear of being made less than or discouraged.
KELLY De ANGIOLETTI
Accompanist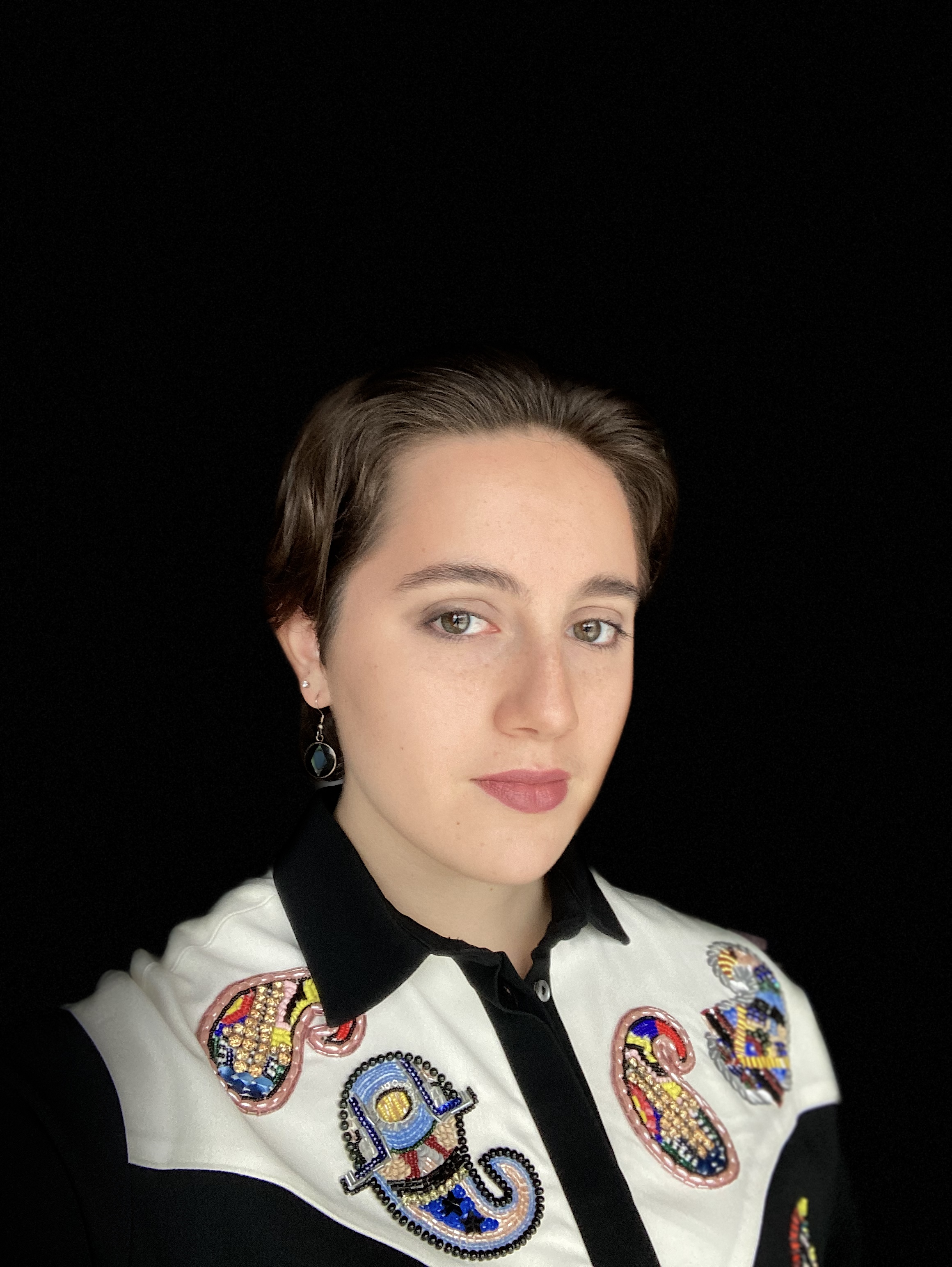 Kelly De Angioletti is a pianist and performer who is currently completing their B.F.A. in musical theater and B.A. in music at Rockford University. Though they primarily specialize in musical theater accompaniment, they also teach, music direct, and play for pit orchestras and churches. Kelly recently studied abroad in London and completed a Shakespeare intensive with the Royal Academy of Dramatic Arts. This past fall, they explored Comedic Songwriting at Second City Chicago. In 2018, they were selected to attend the Virginia Governor's School for Performing Arts and were awarded top monologue performance at Virginia Thespian Festival. For most of the year, Kelly plays and performs within the community of Rockford, Illinois.
Why I Teach: Because the students teach you in return.
Art Can: Allow us to question narratives and explore our identity and humanity.
What I Love About CAS: The people and the infinite acts of kindness! I never laugh as much as I do at camp.
DAVE JOHNSON
Theater Instructor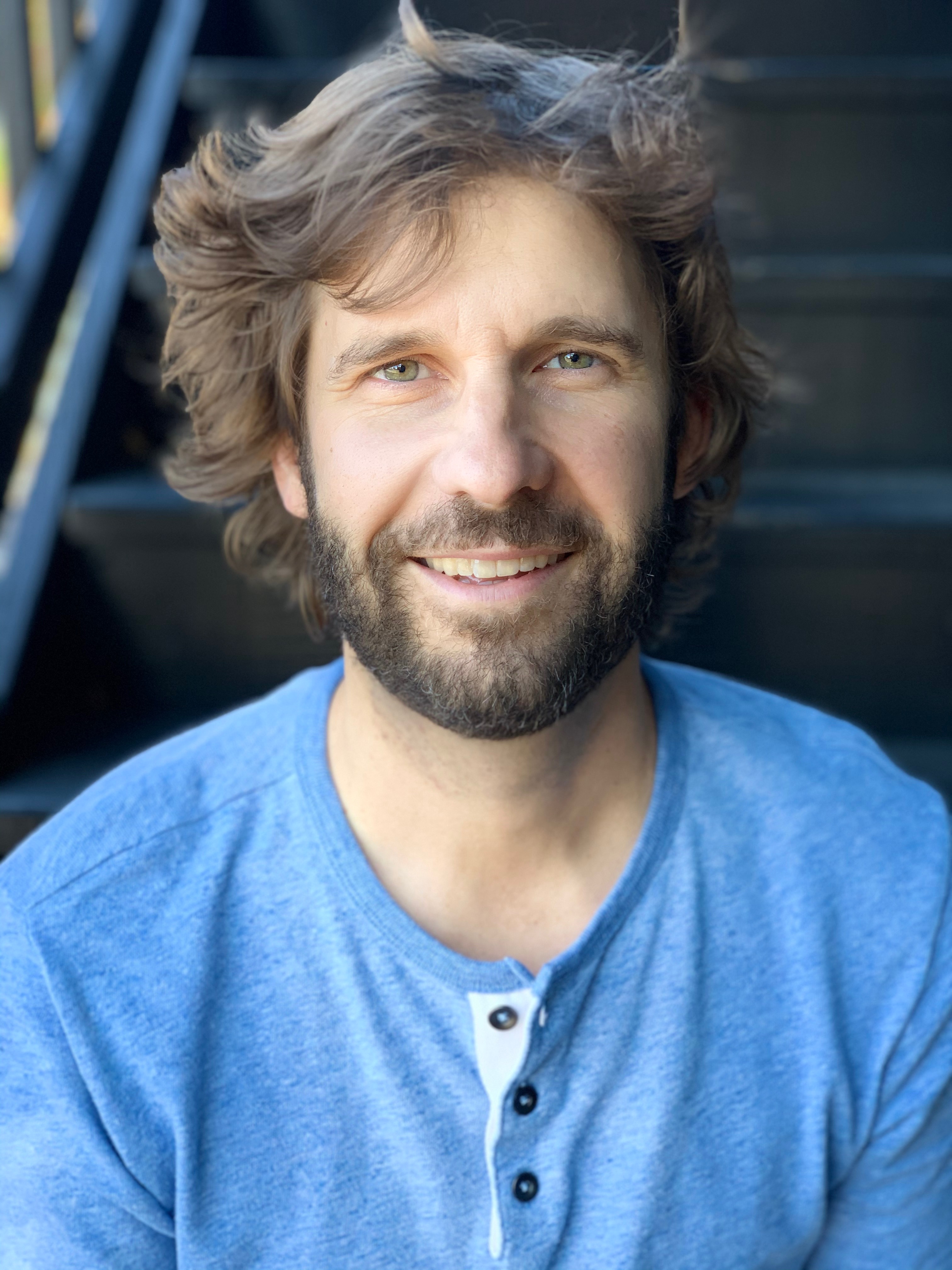 Dave Johnson is an actor, improviser, and acting and improv teacher/coach with a B.A. in drama and an M.F.A. in acting. He has taught improv and acting since 2004 for numerous clients, such as Washington Improv Theater (where he is the most senior teacher, '04 - present), Washington College, Ohio University, Mount St. Mary's University, NextStop Theatre Co., Comedy Sportz, Richmond Improv Festival, North Carolina Comedy Arts Festival, Coalition Theater, Unified Scene Theater and Fairfax County Public Schools (among others). An acting and improv coach since 2005, his clients have included actors, improvisers, and the improv groups onesixtyone (Washington Improv Theater's original troupe), Press Play, The Lodge, Prettier Than You, and Boom Crunch (among others). He has been a member of many improv groups, including onesixtyone, Dr. Fantastic, Werewolf Mcbutterbone (Winner of WIT's Tournament of the FIST), and Topher and Dave (among others). He has extensive acting experience in scripted productions at theaters such as The Kennedy Center, New Dramatists, Theater Alliance, Catalyst Theater Company, Center Stage, and Cincinnati Playhouse in the Park and continues to act in films, on stage, and in web/TV shows and commercials.
Why I Teach: To help others along on their journeys.
Art Can: Heal and inspire.
CHLOE LANYI LARI
Visual Arts Instructor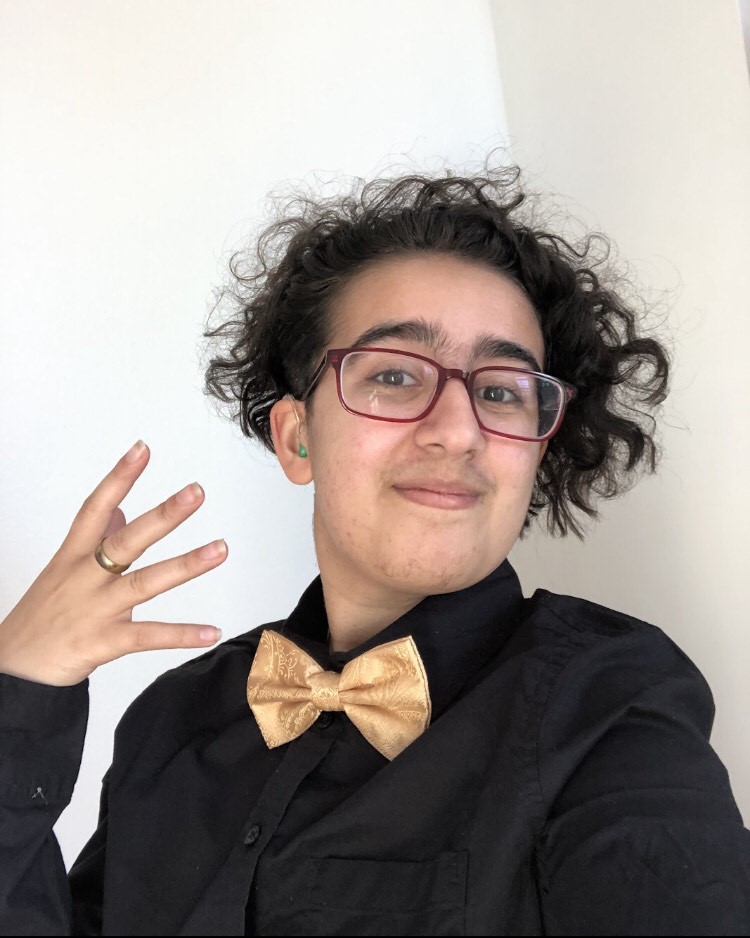 Chloe Lanyi Lari is a freelance illustrator and animator based in the D.C. Metro area. Her work has appeared in juried exhibitions at the Arlington Arts Center, MICA Decker Exhibit and MICA Fox Galleries. She has been a member of the Voices of Now program at Arena Stage for eight years, five of which were spent with the Mentor Ensemble, and her animation has appeared in several Voices of Now films. Chloe is currently pursuing a graduate degree in arts education at the Maryland Institute College of Art (MICA).
Why I Teach: To help uplift young artists' voices.
Art Can: Change minds, tell stories, and connect us to each other.
What I Love About CAS: The dedication within the CAS community to creativity, kindness and fun!
SKYE LINDBERG
Theater and Writing Instructor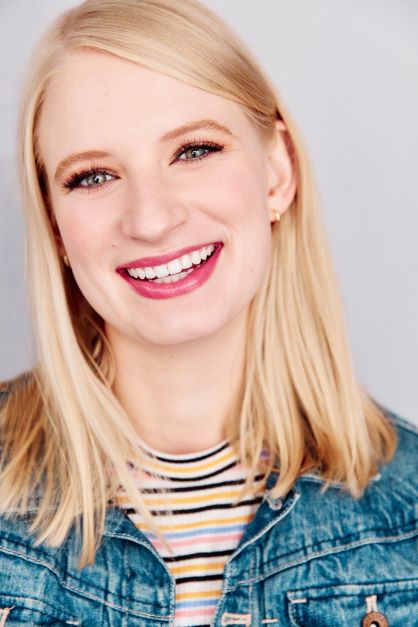 Skye Lindberg is an actor, yoga instructor, and artist currently based in New York City! She grew up right outside of DC in Annandale, Virginia and is thrilled to be returning to Camp Arena Stage. She has just returned from touring with the National Theatre for Children through Florida performing Energy Endgame, a play about energy conservation. Teaching young people about taking care of the world around us through theater was one of the most meaningful projects to her. Skye is a graduate of George Mason University, holds a bachelor's degree in theater with a dance minor, and completed an acting and production apprenticeship with American Stage in Saint Petersburg, FL. She previously served as the Media Relations Associate at Arena Stage. She's ready for the best summer ever!
Why I Teach: To empower young people to change the world and stay true to themselves.
Art Can: Heal, teach and connect us.
What I Love About CAS: The family and community we create each summer! Everyone is vital to making it special.
MORGAN MCKENZIE
Film Instructor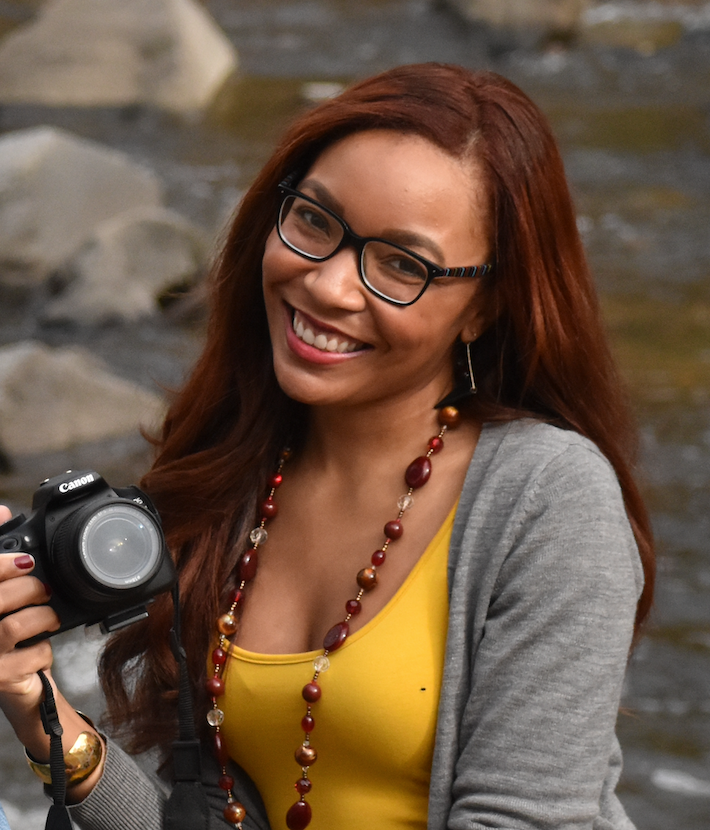 Morgan McKenzie is a filmmaker and educator. She's a double HBCU graduate - receiving a bachelor's degree in broadcast journalism from Hampton University, and an M.F.A. in film from Howard University. After meeting fellow CAS film instructor in 2018, Smeeta Narang, the two came together to create their own production company, 2nd Daily Productions, which provides youth enrichment film classes as well as video filming and editing services. This is Morgan's third year returning to Camp Arena Stage and she loves nurturing young artists' film skills and helping them cultivate their unique points of view!
Why I Teach: To give students a safe space to express their ideas, while helping them build confidence in themselves and their talents.
Art Can: Provide an outlet for inexpressible emotions.
What I Love About CAS: The Noontime Show! It's so nice to see what everyone else at camp has been working on and all of our talented campers' performances.
SMEETA NARANG
Film Instructor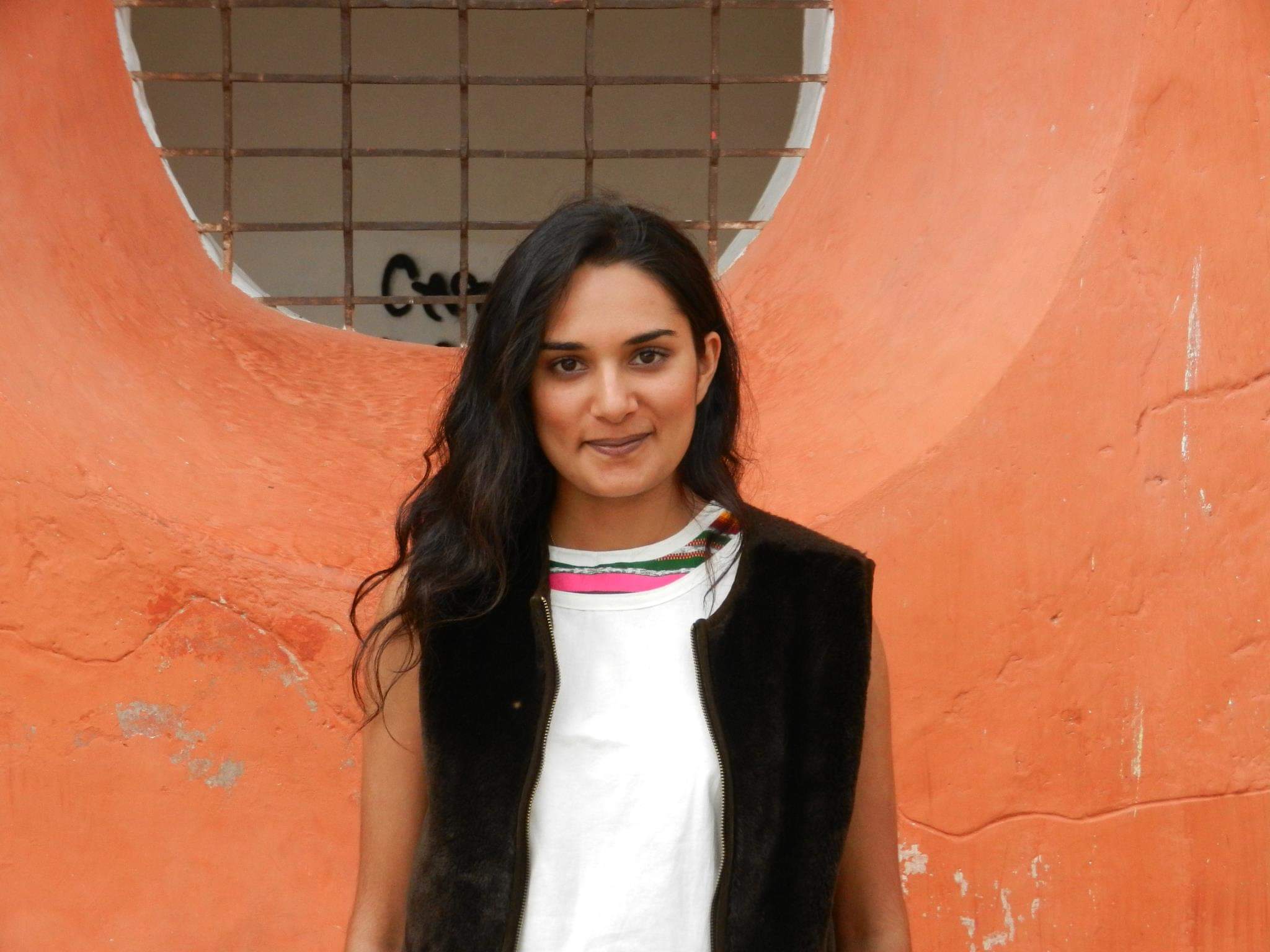 Smeeta Narang was born in Washington, D.C. which is also where her love of learning began. She then attended Oberlin College in Ohio and Freie Universität in Berlin, Germany where she received her B.A. and M.A in filmmaking and anthropology, with a concentration in documentary film. While completing her studies, Smeeta apprenticed in the film archives department for the Smithsonian's National Museum of the American Indian and the American Natural History Museum in New York City. Since returning to D.C., Smeeta has discovered a love for teaching and instructs classes at schools around the city in the subjects of art, dance, swimming, gymnastics and yoga. In addition to being a teaching artist at Camp Arena stage since 2018, Smeeta is also a freelance filmmaker and has recently teamed up with Morgan McKenzie, her fellow filmmaking instructor at CAS, to create their own video production company called 2nd Daily Productions.
Why I Teach: Because I believe that anyone can make their own film!
Art Can: Inspire people to want to make the world a better place.
What I Love About CAS: Getting to see all the amazing performances!
GRACE PERRY
Musical Theater Instructor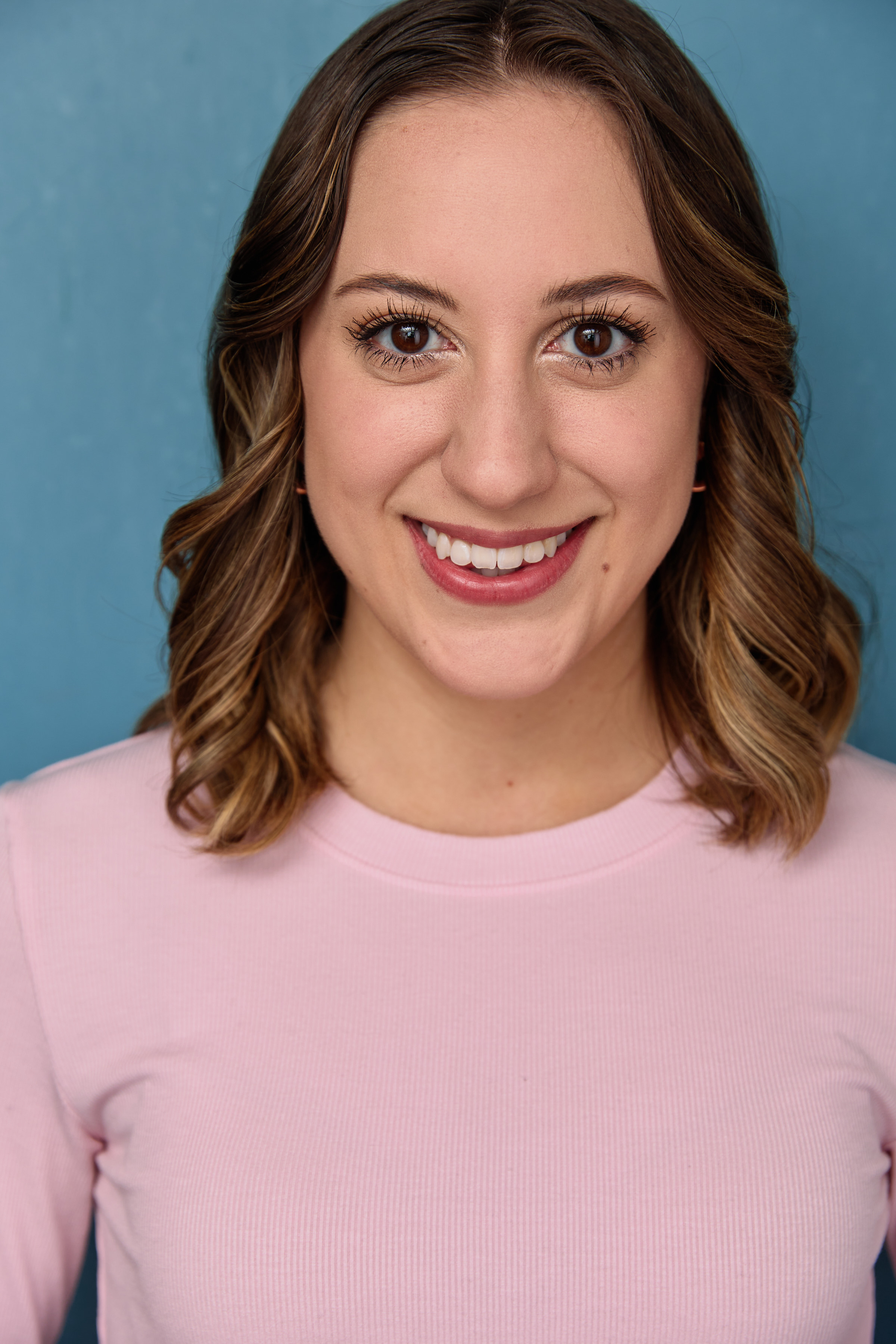 Grace Perry is from Cleveland, Ohio and is a recent graduate of American University with a degree in musical theater and business entertainment. Grace loves to perform and has always had a deep passion for teaching and helping others reach their performance goals. In addition to teaching and performing, Grace has recently worked as a choreographer, dramaturg, director, and stage manager. She has spent the past 6 summers working with young actors teaching dance, musical theater, and acting at the Willoughby Fine Arts Association. Grace is excited to share her experience with Arena Stage students this summer helping them build their musical theater toolbox.
Why I Teach: Because I have a passion for helping others, specifically young people, feel confident that they can do anything they set their mind to.
Art Can: Evoke empathy that transforms us into better people and a better world
MAURICIO PITA
Theater Instructor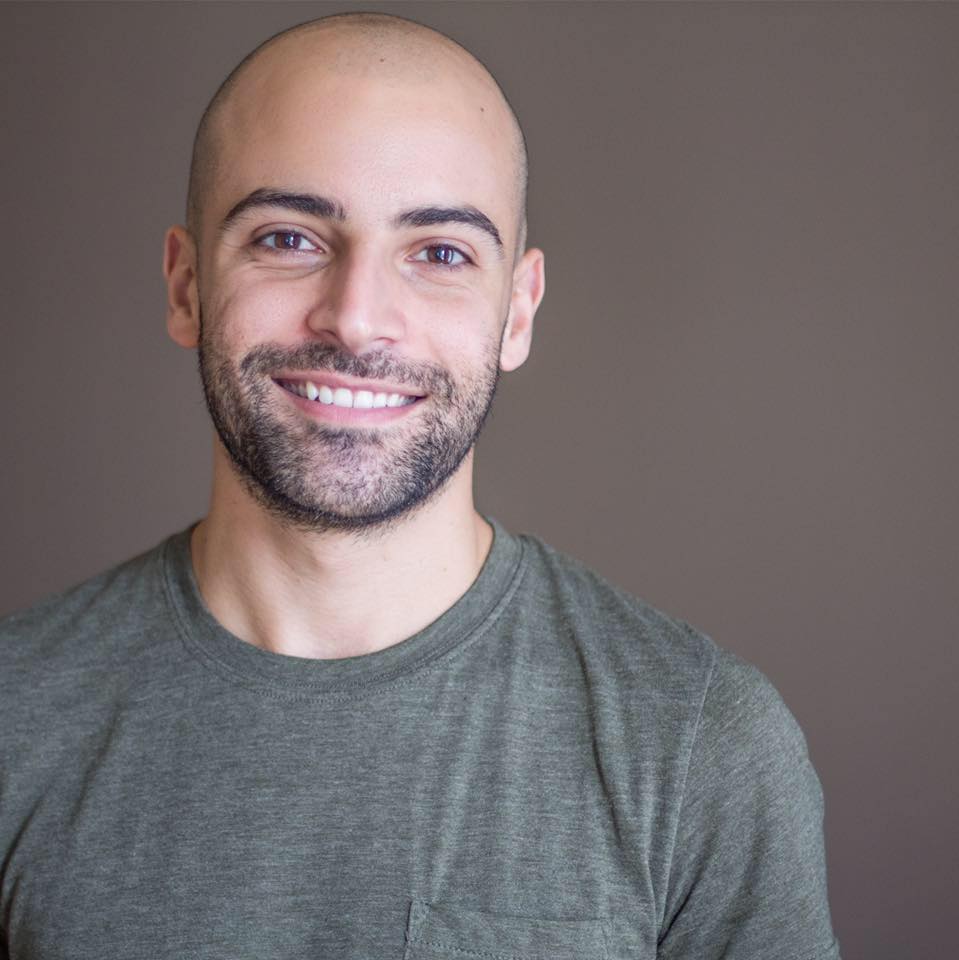 Mauricio was born in Caracas, Venezuela and is currently Arena Stage's community programs manager. Previously he was GALA Hispanic Theater's director of education where he led the Paso Nuevo Youth Performance Group. In addition, Mauricio has worked as an educator for Young Playwrights Theatre, as a performer and educator for Superhero Clubhouse and The Society of Educational Arts (Teatro SEA) in New York City and has worked extensively as an performer with NYC Spanish Repertory Theatre, INTAR, Astoria Performing Arts Center (APAC), The Kennedy Center, The Director's Company and Studio Theatre. He was part of the artistic team for multiple devised theater productions at Columbia University and is a graduate of the Acting Program at Marymount Manhattan College and the Shakespeare Conservatory for Actors at Yale University.
Why I Teach: Because I have the opportunity to empower young artists.
Art Can: Transform, illuminate, teach and empower our humanity.
Why I Love CAS: The community! You become a member of a new family with shared values. It's also fun!
KEITH SCHWARTZ
Music Instructor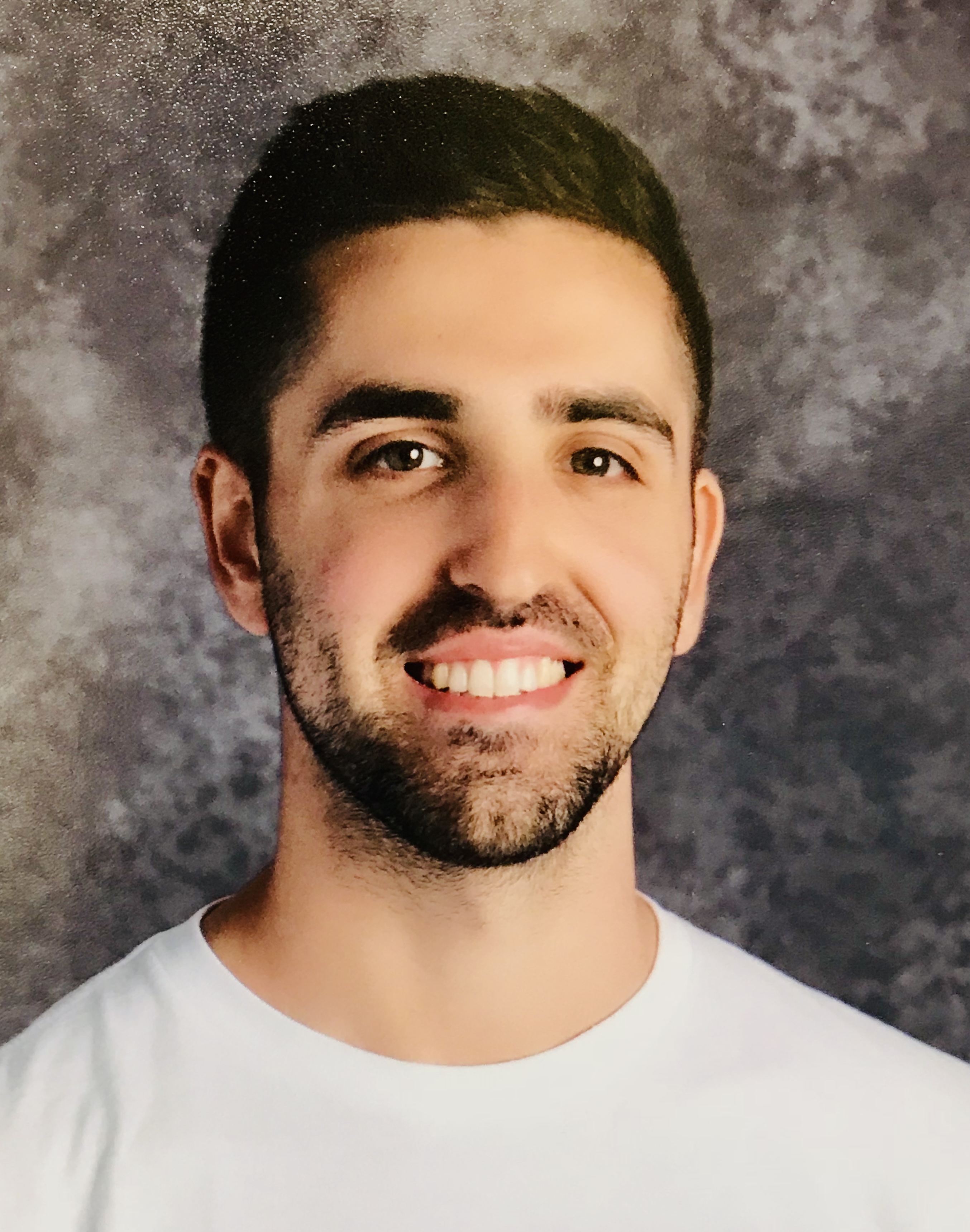 Keith Schwartz is the director of choral music at Thomas S. Wootton High School and Robert Frost Middle School in Rockville, MD. He holds a bachelor's degree in voice performance from the University of Delaware and a master's in voice performance from the Jacobs School of Music at Indiana University. Keith is a native Washingtonian, born and raised in Rockville, MD. Keith has extensive study in opera, traditional choir music, pop a cappella music, and musical theater, making him a well-rounded music educator. He teaches two traditional choirs, show choir, and is the director of The Wootton Acatonics, an award-winning high school a cappella group. He also music directs the musical productions at Wootton High School.
Why I Teach: To empower artists to do things they never thought they could
Art Can: Help enhance every part of the human experience
Why I Love CAS: It's a close-knit community of artists! We celebrate what we're already great at doing and encourage new artistic experiences we hope to become better at doing.
MARI ANDREA TRAVIS
Dance Instructor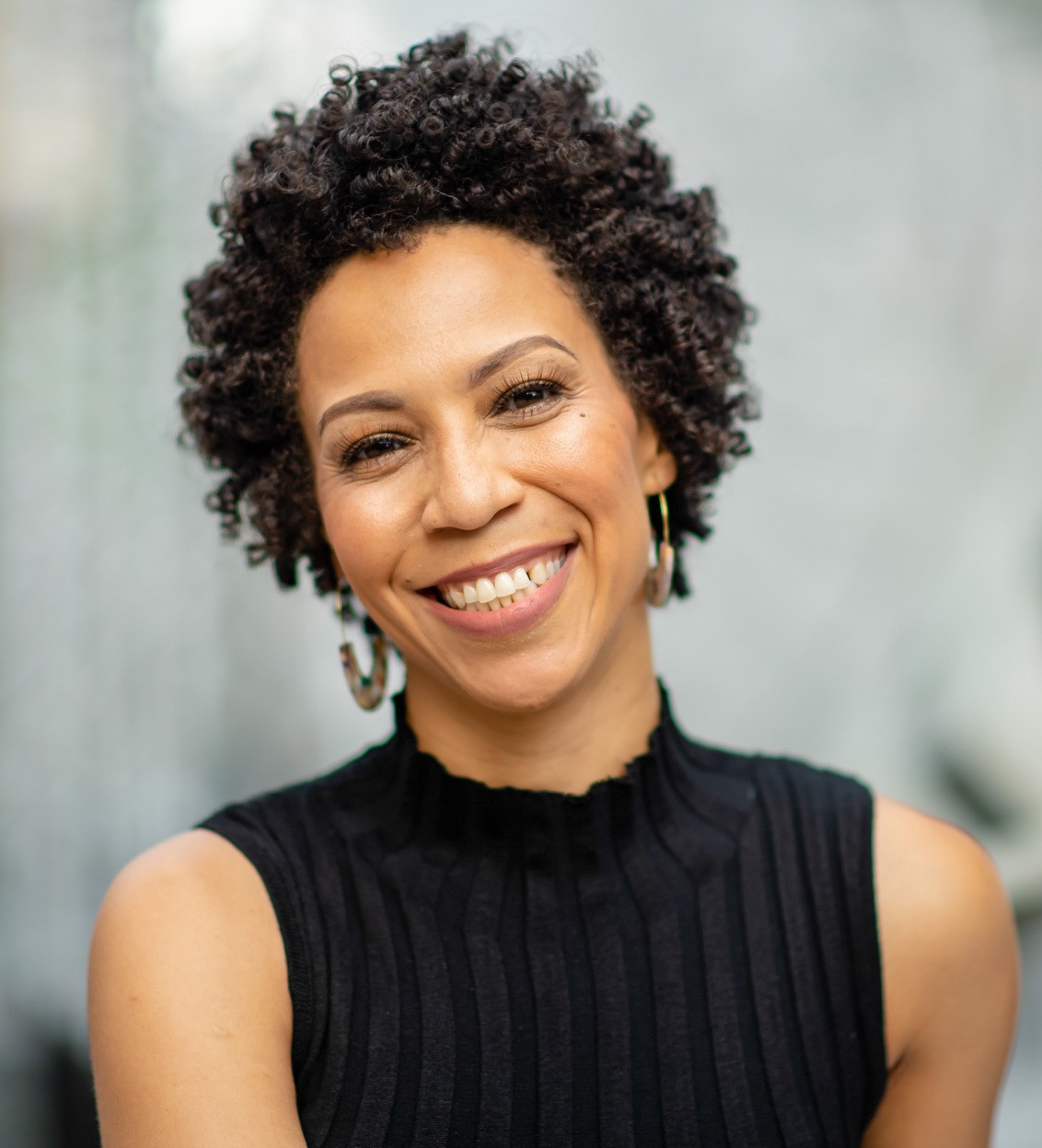 "Mari Andrea" Travis is a performer, director, choreographer, educator, and curator of cultural events, hailing from Baltimore, MD. She started her performing arts journey studying dance and etiquette at her family's business founded by her grandmother in 1968. She has directed and choreographed a number of productions at myriad venues of varying scales. Mari Andrea has held numerous assistant director positions between Baltimore Center Stage and Washington D.C.'s Studio Theatre. She holds a B.A. in theater arts from Morgan State University (MSU), and an M.F.A. in dance from The University of the Arts. She is the founder and artistic producer of Good Stuff On Stage, a performance art producing organization. She is currently a teaching artist with Leaders of Tomorrow Youth Center, an adjunct theater professor at MSU, and training programs manager at Arena Stage.
Why I Teach: I proudly carry the torch and embrace the responsibility to empower others through the arts – as my ancestors would have it. To the best of my ability, I give what I've been given.
Art Can: Enliven humanity, inspire new worlds, inform critical conversations, and unite us all.