CAMP LOGISTICS
4-Week Intensive: The classic Camp Arena Stage immerses campers in the artistic process, allowing time for in-depth projects and arts exploration. Camp concludes with the annual Arts Extravaganza.
2-Week Session: A great introduction to Camp Arena Stage or a way to fit CAS into a packed summer, in this abridged session campers benefit from top-notch artistic instruction without the time commitment of the 4-Week Intensive.
Dates
Camp Open House: January 12, 2019 (10:00 a.m. - 2:00 p.m.)
4-Week Intensive: June 24 - July 19, 2019
2-Week Session: July 22 - August 2, 2019
Both Sessions: June 24 - August 2, 2019

Ages
Young people, ages 8-15 (as of July 1, 2019)
Is your child age 14-18 and serious about musical theater? Consider the Arena Stage Academy
Georgetown Visitation Preparatory School
1524 35th Street NW
Washington, D.C. 20007
Lunch
Campers bring their own well-marked lunches. Snack provided daily.
Hours
Monday through Friday
9 a.m. – 4 p.m., rain or shine
Early Drop Off and Extended Day
Available from 8:00 a.m. – 8:45 a.m. and/or 4:00 p.m. – 6:00 p.m. for additional fees. Drop-ins are welcome. Staff members supervise campers and lead them in both active and relaxed activities to round out the day.
You can register for these services upon registration or by visiting My Account. Drop-ins are purchased by cash or check.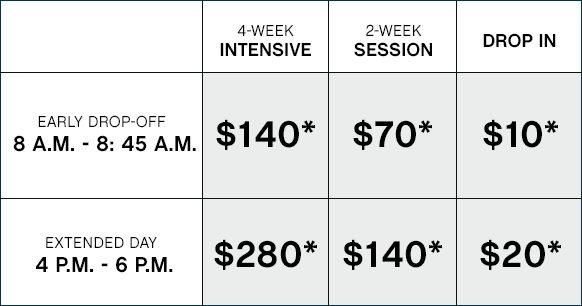 *Rates are for the full session.
Tuition
A nonrefundable deposit of $300 is due at registration. The balance is due by June 1, 2019. After June 1, no tuition refunds are made for dismissal, absence, withdrawal or delayed attendance. Camp Arena Stage does not pro-rate tuition.
ACT NOW! Returning campers save $100 on the 4-Week Intensive. Must register by February 14, 2019.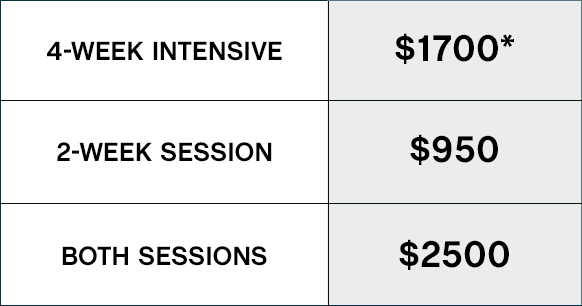 *Rates are for the full session.
Important Dates
Early Registration Deadline for Returning Campers
February 15
Scholarship Deadline
March 18
Scholarship Recipients Notified
March 30
Activity Lists Available
May 2019
Tuition Balance Due
June 1
Activity Requests Due
June 1
4-Week Intensive Begins
June 24
No Camp (Independence Day)
July 4
Senior Show
July 16
The Play
July 17
Final Noontime Show for Ages 8-12
July 18
Arts Extravaganza
July 18 at 7 p.m.
Final Noontime Show for Ages 12-15
July 19
4-Week Intensive Ends
July 19 with early dismissal at 2 p.m.
No extended day.
2-Week Session Begins
July 22
Final Noontime Show for Ages 8-12
August 1 at 12:30 p.m.
Final Noontime Show for Ages 12-15
August 2 at 2 p.m.
2-Week Session Ends
August 2
Contact