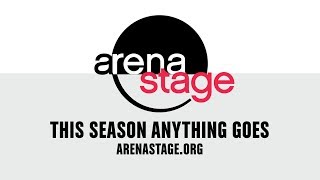 Play video icon.
World-Premiere Power Play
JQA
March 1 – April 14
Credits

Written and Directed
by Aaron Posner

Location

Arlene and Robert
Kogod Cradle
"Posner distills the essence of a play in ways that intensify its emotional flavor."
JQA is generously sponsored by the David Bruce Smith Foundation, Sue Henry and Carter Phillips and Susan and Steven Bralove, and is the recipient of an Edgerton Foundation New Play Award.
Complicated, passionate and difficult, John Quincy Adams was a brilliant diplomat, ineffectual one-term President and congressman known for his eloquence, arrogance and integrity. This unique, highly-theatrical play by award-winning playwright Aaron Posner (Stupid F**king Bird) imagines key confrontations between JQA and some of America's most dynamic figures: George Washington, Andrew Jackson, Frederick Douglass, Abraham Lincoln, his own father, John Adams and more. At once provocative, haunting and hilarious, this power play challenges the way we think of our country, our government and ourselves.
In The News
Washington Post
Arena Stage looks into history for inspiration in 2018/19 season
American Theatre Magazine
Arena's 2018-19 Season to Feature New Tom Kitt/Nell Benjamin Musical
Playbill
The 69th lineup at the Washington, D.C. venue will also include the a cappella musical Jubilee and Junk.