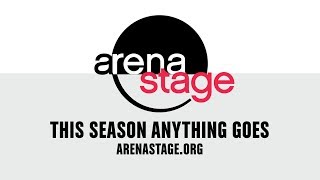 Play video icon.
Inspirational A Cappella Tribute
Jubilee
April 26 – June 2
Credits

Written and Directed by
Tazewell Thompson

Vocal Arrangements and
Music Direction
Dianne Adams McDowell

Location
"[Thompson] is a known showman with a gift for theatricality."
Jubilee is generously sponsored by

; Andrew R. Ammerman; Lucia Riddle; Dr. Donald Wallace Jones, Dr. Betty Jean Tolbert Jones and Tracey Tolbert Jones.
The world-renowned Fisk Jubilee Singers shattered racial barriers in the U.S. and abroad, entertaining kings and queens. For centuries, the bold a capella African American ensemble born on the campus of Fisk University has blended their rich voices together sharing a heritage of suffering, strength and endurance. "A known showman" with a "gift for stirring theatricality" (The Washington Post), playwright and director Tazewell Thompson brings an innovative and heart-stirring score to life in this world premiere. With uplifting spirituals and hymns including "Wade in the Water," "Ain't That Good News," "Swing Low, Sweet Chariot" and "Nobody Knows the Trouble I've Seen," this a capella musical with more than three dozen songs is sure to ignite audiences.
In The News
Washington Post
Arena Stage looks into history for inspiration in 2018/19 season
American Theatre Magazine
Arena's 2018-19 Season to Feature New Tom Kitt/Nell Benjamin Musical
Playbill
The 69th lineup at the Washington, D.C. venue will also include the a cappella musical Jubilee and Junk.