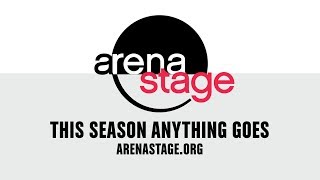 Play video icon.
A Play about Comic Genius Dick Gregory
Turn Me Loose
September 6 – October 14
Credits

Playwright
Gretchen Law


Director
John Gould Rubin

Location
"Brilliant. Takes your breath away."
In association with John Legend, Get Lifted Film Company, Mike Jackson, The Will and Jada Smith Family Foundation, Beth Hubbard, The Private Theatre, Eric Falkenstein, SimonSays Entertainment, Jamie Cesa and Jana Babatunde-Bey.
Turn Me Loose is generously sponsored by Beth Newburger Schwartz.
This intimate and no-holds-barred drama chronicles Dick Gregory's rise as the first Black comedian to expose audiences to racial comedy. His comedy spared no one including politicians, celebrities and the white supremacists who were part of his regular audience. In confronting bigotry head-on with biting humor and charm, Gregory turned his activism into an art form, risking his own safety at each performance. "Scorchingly funny and brilliant" (The New York Times), Turn Me Loose is an exuberant and raw tribute to Gregory's life as a civil rights activist, comic genius and unapologetic provocateur.
Events
Civil Dialogues
Sunday, September 16, 2018: No deplorables here; how to understand each other
A dialogue of Trump supporters and opponents.
Sunday, October 14, 2018: Exploring well-being in a digital world
In the digital age, does constant technology connection undermine our well-being? How can we use technology to improve our overall health? Can we prevent cyberbullying and online hate speech?
Learn more
Post-Show Discusssions
Tuesday, September 25, 2018 at 12 p.m.
Wednesday, September 26, 2018 at 12 p.m.
Tuesday, October 2, 2018 at 7:30 p.m.
Wednesday, October 3, 2018 at 12 p.m.
Thursday, October 11, 2018 at 8 p.m.