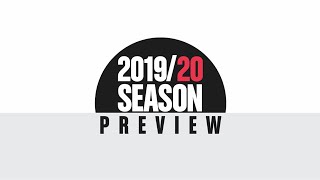 Play video icon.
Part of the August Wilson Festival
August Wilson's Jitney
September 13 – October 20, 2019
Credits

Written by August Wilson
Directed by Ruben Santiago-Hudson

Location
"Playful and poignant drama is a triumph"
"Joyfully intoxicating"
August Wilson's Jitney opens Arena Stage's season-long Festival celebrating the Pulitzer Prize-winning giant with Ruben Santiago-Hudson directing his 2017 Broadway production — recipient of the 2017 Tony Award for Best Revival of a Play. The dramatic story of a Pittsburgh jitney station, a symbol of stability, struggles against an oppressive lack of opportunity and unnerving neighborhood gentrification that threatens the way they live and work. The drivers resist powerful forces while coming to grips with their pasts to fulfill their own hopes and dreams for the future. Arena Stage's presentation kicks off the National Tour of one of this great master's masterpieces.
The production was produced on Broadway by Manhattan Theatre Club in association with Eric Falkenstein, Ron Simons, John Legend/Mike Jackson and Ken Wirth.
Jitney is generously sponsored by Dr. Donald Wallace Jones, Dr. Betty Jean Tolbert Jones and Tracey Tolbert Jones.
Accessible Performances
Closed Captioning
GalaPro Begins Friday, September 20. Learn more about Gala Pro
Open Captioning
Thursday, October 3 at 8 p.m.
Audio Described
Saturday, September 28 at 2 p.m.
Events
Post-Show Discussions
Tuesday, October 1 at 12 p.m.
Wednesday, October 2 at 12 p.m.
Wednesday, October 9 at 12 p.m.
Tuesday, October 15 at 7:30 p.m.
Thursday, October 17 at 8 p.m.
Special Guest: Paul Ellis, nephew of August Wilson and executive director of August Wilson House

Southwest Night
Sunday, September 29 at 7:30 p.m. Purchase
August Wilson Festival Events
Designers Panel: Building the World of August Wilson
September 16, 2019 from 6:30 - 8:30 p.m.
A panel featuring several designers who worked with Wilson and helped define the world of his plays, including members of the Jitney design team
Reserve
Writers Panel: On the Shoulders of Giants — August Wilson's Dramatic Legacy
September 28, 2019 from 5:30 - 7 p.m.
A panel featuring contemporary playwrights inspired by Wilson and his work, including poet-playwright Marcus Gardley (Arena's Every Tongue Confess)
Reserve
Post-Show Discussion with Paul Ellis
October 17, 2019 following the 8 p.m. performance of Jitney
Special Guest: Paul Ellis, nephew of August Wilson and executive director of August Wilson House

Women of Wilson Panel
April 25, 2020 from 5:30 - 7 p.m.
A panel of women, including award-winning actress, director and producer Michele Shay (Broadway's Seven Guitars), who have originated and defined Wilson's strong female characters. The panel will be moderated by Dr. Soyica Colbert, chair of the Department of Performing Arts, director of Theater and Performance Studies and a professor of African American Studies at Georgetown University. Colbert was a dramaturg for Arena's 2018 production of Wilson's Two Trains Running.
Reserve
August Wilson Documentary Film Screening
"American Masters" August Wilson: The Ground on Which I Stand
May 4, 2020 at 7 p.m.