Purchase Arena Stage's 2023/24 Subscription Now!
BIGGER, BOLDER, & BETTER THAN EVER
A Note From Our Artistic Director, Molly Smith
Dear Theater Lover,
What an exciting and bittersweet moment: my last season announcement to you as I pass the baton to a new Artistic Director.
I came to Washington 25 years ago with an important mandate: to focus Arena Stage on American plays, American voices, and American artists… and I was fortunate to be able to do this with a remarkably talented, fully committed staff who excel at bringing dreams to life.
The 2023/24 Season highlights why Arena Stage is one of the most exciting theaters in the country. Our upcoming season, both electrifying and deeply pleasurable, will transport you to different worlds. With two musicals, a play with music, a comedy, a Power Play, and Step Afrika! in the house, you'll leave Arena Stage full of heart and hope.
Now that I've pulled the curtain back on what's coming up, I hope you will subscribe. I look forward to seeing you in the theater!
Yours,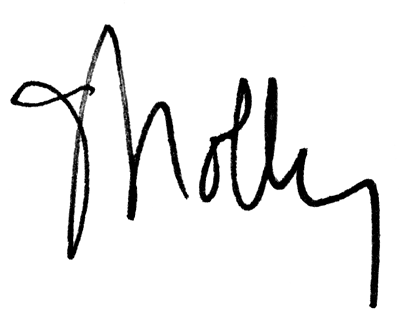 Molly Smith
Arena Stage Artistic Director since 1998
Our Incredible Lineup for the 2023/24 Season Includes:
Cambodian Rock Band

July 18 - August 27, 2023

By Lauren Yee
Featuring Songs by Dengue Fever
Directed by Chay Yew
A Signature Theatre Production
In Association with Alley Theatre, Berkeley Repertory Theatre, ACT Theatre/5th Avenue, and Center Theatre Group

"Good old rock 'n' roll, Cambodian-style. Clap your hands, everybody, and sing along!"

It's 2008 and a father-daughter duo are heading to Phnom Penh; she to prosecute a notorious Cambodian war criminal, he 30 years after escaping then-Communist rule. In a psychedelic theatrical extravaganza set to some of the country's most popular rock music, including from Dengue Fever, Cambodian Rock Band shines a light on the country's vibrant '70s rock scene and how an entire generation of musicians was purged by the Khmer Rouge, as it brings long-buried family secrets back to life.

POTUS: Or, Behind Every Great Dumbass Are Seven Women Trying to Keep Him Alive

October 13 - November 12, 2023

By Selina Fillinger
Directed by Margot Bordelon

"Grade A! You will laugh until your face hurts."

When the Commander-in-Chief publicly calls his wife a "See You Next Tuesday," all H-E-Double Hockey Sticks breaks loose. In this searingly funny Broadway hit, POTUS follows how seven women of dramatically different backgrounds minimize the damage done by male arrogance and political posturing, in an endearing homage to the women who keep things running behind the scenes.

Swept Away

November 25 - December 30, 2023

Book by John Logan
Music and Lyrics by The Avett Brothers
Directed by Michael Mayer
By Special Arrangement with Matthew Masten, Sean Hudock, and Madison Wells Live


"ELEVATES A TRAGEDY TO MYTHIC PROPORTIONS, REVERBERATING ALL THE WAY INTO YOUR CORE!"

When a violent storm sinks their whaling ship off the coast of New Bedford, Mass., the four survivors face a reckoning: how far will they go to stay alive? And can they live with the consequences? With music and lyrics from The Avett Brothers ("America's Biggest Roots Band," Rolling Stone), whose 2004 "Mignonette" was inspired by an 1884 shipwreck and the struggle of four men to survive, Swept Away is an electrifying, soul-stirring exploration of how facing tragedy can open the door to forgiveness… if only we'll let it.

Tempestuous Elements

February 16 - March 17, 2024

By Kia Corthron
Directed by Psalmayene 24

"A big chunk of hidden history…and hidden D.C. history"

Born into slavery in North Carolina, Anna Julia Cooper was a visionary Black feminist and educator in the late 19th/early 20th centuries, and only the fourth African American woman to earn a doctoral degree. Tempestuous Elements—the 11th in Arena Stage's Power Play cycle—shines a light on Cooper's tumultuous tenure as Principal of Washington, D.C.'s historic M Street School where she fought to keep Black education alive, despite the racism, gossip and sexism that threatened to consign her efforts to obscurity.

Unknown Soldier

March 29 - May 5, 2024

Book by Daniel Goldstein
Music by Michael Friedman
Lyrics by Michael Friedman and Daniel Goldstein
Directed by Trip Cullman
By Special Arrangement with Hunter Arnold

"The unknown soldier is someone everyone can release their sorrow towards."

Cleaning out her grandmother's home, Ellen Rabinowitz discovers the photograph of an anonymous soldier tucked away in a box of keepsakes. And so begins Unknown Soldier, a sweeping, elegiac musical from Daniel Goldstein and the late Michael Friedman on a woman's journey to unearth the secrets of her family's past… and which will chart her future.

The Migration: Reflections on Jacob Lawrence

June 6 - July 14, 2024

By Step Afrika!

"A show that needs to be experienced: a blend of incredible movement, rhythms and singing."

Using its hallmark style of percussive dance-theater, Step Afrika!'s The Migration: Reflections on Jacob Lawrence tells the story of one of the largest movements of people in United States history, when millions of African American migrants moved from the rural South to the industrial North in the 1900s to escape Jim Crow, racial oppression, and lynchings. Inspired by Jacob Lawrence's iconic 60-panel "The Migration Series" (1940-41), this signature work from the award-winning dance company uses the images, color palette, and motifs in the painting series to tell this astonishing story through pulsating rhythms and visually stunning movement.
What Our Patrons Are Saying…
"I have been a season ticket holder over 10-years. I love the plays and customer service."
-Gwendolyn W.
"Highly recommend the season pass to experience all the commissioned plays and new debuts of older productions."
-Laura Connors
"Classy ... Great box office service ... All seats are terrific, intimate venue."
-Eric Fendler
When You Subscribe You'll Also Receive These Perks:

The Largest Discount Available
Subscribers receive up to 60% off ticket prices! That is our BIGGEST discount you will receive anywhere, bar none!
Free Exchanges
Can't make your date? Contact us at 202-488-3300 up to 24 hours before your show and exchange to another performance of the same production for free. Charges apply only if you transfer to a more expensive seat.
Missed Performance Insurance
An Arena Stage exclusive! If you accidentally miss a show, Team Arena will work with you to get you a Complimentary Standby Seat to another performance. This offer is good for all subscription shows.
Play Now, Pay Later
Would you rather pay in easy monthly installments? Just contact our Sales Office, Tuesday - Sunday, 12:00 noon - 8:00 p.m. at 202-488-3300, and one of our associates will help you set up a payment schedule on your terms.
Additional Discounts
Subscribers enjoy extra discounts to make every visit the best it can possibly be.
15% off any additional tickets you order, and
29% off pre-reserved on-site parking.
Priority Access and Award-winning Service
Receive advance notice on special events, exclusive updates from our artistic team and priority access to additional tickets. And don't forget, your tickets are insured – if you lose them, we replace them free of charge.
The Arena Experience
The home of world class theater in the vibrant Southwest Waterfront community, Arena Stage is more than a destination... it's an experience.
Remember…
Subscribe online today, or call our Sales Office at 202-488-3300. For priority processing, please renew by April 7. Don't miss out on our season full of heart and hope!
Molly Smith portrait by Tony Powell.
Cambodian Rock Band illustration by Owen Smith.
Swept Away photo by Crackerfarm.
The Migration: Reflections on Jacob Lawrence photo by William Perrigen.