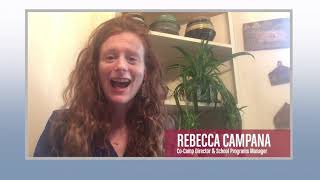 Play video icon.
Winter Classes
"Thank you for bringing joy & excitement into our home."
Write the next hit musical. Get ready for your close-up or get up and dance! Online classes at Arena Stage allow young people to try something new or explore a favorite artform more deeply. No experience is required.
Need-based scholarships are available.
Classes are one hour and meet once a week for eight weeks via Zoom. Zoom links are emailed to registered participants.
"My kids are learning, growing ... in a kind, compassionate, and creative environment." - Parent of Arena Stage Virtual class attendee
Scholarships
Full or partial need-based scholarships are available. Click here to complete a scholarship application and return it to education@arenastage.org by Friday, January 16, 2021.
Scholarship recipients will be notified by January 20, 2021. Scholarships must be accompanied by proof of need. This can either be a completed tax return from 2019 or proof of qualifying for benefits (ex. unemployment, SNAP, free lunch, etc.). We understand that many people's circumstances have changed due to the pandemic. An optional supporting letter may be provided in addition to the proof of need.
Multimedia
Learn more about Arena's Winter Virtual Classes