Hello! We're glad you're here!
Arena Stage,

one of the country's most exciting theaters and a pioneer of the regional theater movement,

is the best place to see live theater in DC, and we want to prove it to you! If it's your first time with us, call our Sales Office at 202-488-3300 and

mention If You Know You Know for A PAIR OF FREE TICKETS

to one of our shows.
Five fun facts about Arena Stage you may not know…
Since our founding in 1950, it's been our mission to produce and present theater that explores the diversity, challenges, and hope of living in America.
We were the first regional theater to transfer a production to Broadway with its original cast (The Great White Hope starring James Earl Jones and Jane Alexander), and the first to receive a regional Tony Award®. In fact, 22 of our productions have had a life on Broadway including Dear Evan Hansen, Next to Normal, and more...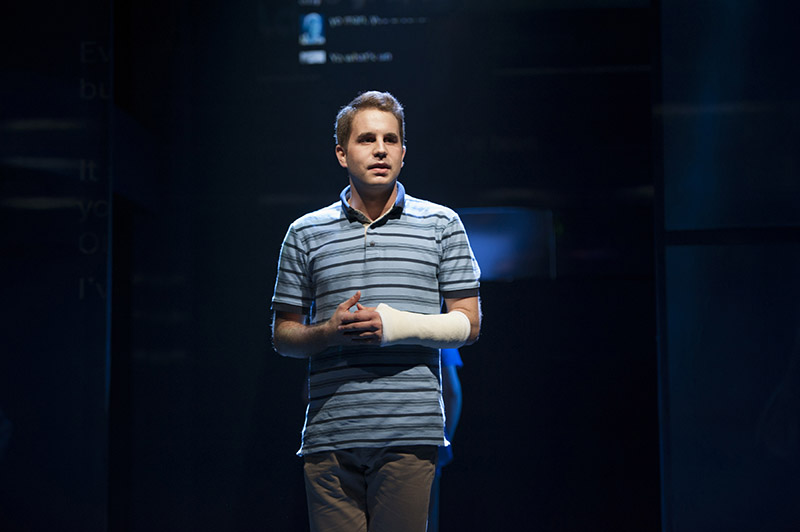 A pioneer in equity, diversity and inclusivity, Arena was the first racially integrated theater in Washington, D.C.
We were the first theater to create audio-described performances for visually-impaired patrons (using technology we developed in 1981), and our Allen Lee Hughes BIPOC Fellowship Program was the first—and is still one of the largest—training programs in the country for budding BIPOC theater professionals.
An integral part of Washington, D.C.'s economy, Arena Stage at the Mead Center for American Theater was a catalyst for the transformation of the Southwest Waterfront neighborhood.
With almost 120 part- and full-time employees, an annual audience of approximately 300,000 patrons passes through the doors of the iconic Mead Center—designed by Harry Weese, who also designed the Washington, D.C., Metro system. We are inextricably linked with, and contribute to, the economic health of the Wharf and the District of Columbia.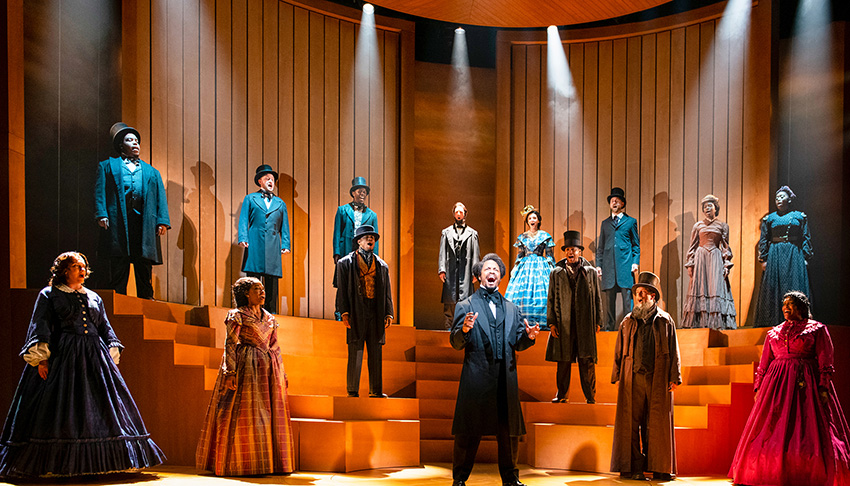 A neighborhood icon since 1961, Arena Stage actively supports and invests in its neighborhood and community.
In April 2021, Arena Stage partnered with MedStar Health and D.C. Health to open the only high-capacity COVID-19 vaccination site—which was also one of the few Metro-accessible high-capacity sites—in Southwest DC. From April 8 through July 8, 2021, up to 1,000 vaccinations were administered per day to a diverse swathe of District residents who spoke more than 15 languages, including ASL.
We are the country's largest theater company dedicated to American plays and playwrights, showcasing a diverse range of voices exploring what it means to be "an American."
Stars such as Mahershala Ali, Debbie Allen, Morgan Freeman, Kevin Kline, Samuel L. Jackson, James Earl Jones, Phylicia Rashad, and Kathleen Turner have graced our stages. World premieres that have impacted American theater and culture and spark conversation long after their Arena runs end include Dear Evan Hansen, American Prophet, and My Body No Choice. In 1967, Washingtonian Magazine called our production of The Great White Hope "one of 50 moments that shaped Washington, D.C.," and we are proud to carry that legacy forward.