Digital Program
Fannie Lou Hamer Speak On It!
October 23 - October 30, 2020
Credits

Adapted by Cheryl L. West from her play Fannie,
Directed by Henry Godinez
Music Direction and Arrangements by Felton Offard
Sound Design by David Naugton
Thank you for joining us for the performance of Fannie Lou Hamer: Speak On It!
Arena Stage,
Molly Smith, Artistic Director
and
Edgar Dobie, Executive Producer
present
Fannie Lou Hamer, Speak On It!
A captivating call to action and look at the impassioned freedom fighter who became one of the most powerful female voices of the civil and voting rights movements. The rousing production features excerpts of Hamer's famed speeches and is infused with powerful spirituals, civil rights anthems and relevant political action.
The production runs approximately 50 minutes with no intermission.
"Fannie Lou Hamer is an unsung American hero. A giant leader of the voting and civil rights movements, she fought back at every turn for the rights of women and Black people. E. Faye Butler brings her to life with her luscious voice and I am so excited to have Fannie Lou Hamer: Speak On It! in Southwest Washington. Cheryl West's beautiful words and Felton Offard's arrangements will surely inspire all who hear them to action—vote! Fannie Lou Hamer battled through vicious attacks to vote to protect this right for all people—honor her actions by voting in November!"- Arena Stage Artistic Director Molly Smith
Sponsors and Acknowledgements
Arena Stage extends its thanks to our partners The SWBID and The Wharf and to show sponsors the Artistic Director Fund, Holly Hassett and Nelson Mullins.
We are also thankful to Mayor Bowser, DC Homeland Security and Emergency Management Agency and DC Health for their guidance and support.
Fannie Lou Hamer, Speak On It! was commissioned and developed by Goodman Theatre and Seattle Repertory Theatre.
Fannie Lou Hamer, Speak On It! artwork designed by Cori Lewis, Goodman Theatre Senior Designer, Brand Strategy.
Get Out and Vote Partners
Arena is pleased to partner with the League of Women Voters for the run of Fannie Lou Hamer: Speak On It!. They will be on hand at each performance sharing voter information including same day registration, polling place and ballot details.
Safety Guidelines
Thank you wearing for face masks throughout the performance to ensure the safety of all attendees, cast and Arena staff. And please keep a distance of six feet from those around you.
This theater operates under an agreement between the League of Resident Theaters and Actor's Equity Association.

The actors and s

tage managers are members of Actor's Equity Association,
the Union of Professional Actors and Stage Managers in the United States.
The Dire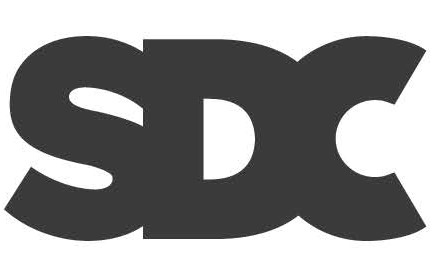 ctor is a member of the
Stage Directors and Choreographers Society, a national theatrical union.
The musician is a member of the American Federation of Musicians, Local 161-710.