Bob Kendrick talks about Toni Stone and the Negro Leagues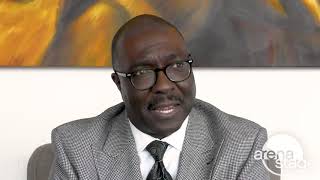 Play video icon.
A trailblazing spirit
Toni Stone
Coming in 2021
Credits

Arena Stage in Association with A.C.T. Presents
The Roundabout Theatre Company's Production of
Toni Stone
By Lydia R. Diamond
Directed by Pam MacKinnon
Choreographed by Camille A. Brown

In Association with Samantha Barrie

Toni Stone runs approximately two hours and 20 minutes, including one 15-minute intermission.

Location
FOLLOWING THE EXTENDED STAY-AT-HOME ORDER THROUGH JUNE 8, THE SUMMER PRODUCTION OF TONI STONE HAS BEEN RESCHEDULED. WITH THIS NEW DEVELOPMENT, WE ARE TAKING THIS TIME TO UPDATE THE SCHEDULE AND WILL BE IN TOUCH WITH DETAILS ABOUT NEW DATES.
"[Diamond] is a powerfully smart writer"
Considered a pioneer, Toni Stone is the first woman to play baseball in the Negro Leagues, also making her the first woman to play professionally in a men's league in the 1950s. Against all odds, Stone blazes a path in the male-dominated sports world, shattering expectations and creating her own set of rules. Based on Martha Ackmann's book Curveball, The Remarkable Story of Toni Stone, the latest work from award-winning playwright Lydia R. Diamond (Smart People, The Bluest Eye) tells the dynamic and uplifting story of Stone's journey of perseverance and resilience just to do what she loved the most — play baseball.
Commissioned by Roundabout Theatre Company and Samantha Barrie.
Toni Stone received development support from the Resident Artists Program at Arena Stage, Washington, D.C.
Toni Stone is generously sponsored by:
SUPPORTING SPONSORS



Susan and Steve Bralove



Sue Henry and Carter Phillips
This production contains strong language.
Alert
ARENA STAGE SUSPENDS ALL PERFORMANCES FOR THE REMAINDER OF ITS 2019/20 SEASON
In light of ongoing developments resulting from the coronavirus (COVID-19) and the national move to cancel group gatherings as recommended by the Center for Disease Control and Prevention and District of Columbia Health Authorities, Arena Stage has made the difficult decision to suspend all remaining performances for its 2019/20 Season, as well as select special events and community engagement programs. Productions of Celia and Fidel, August Wilson's Seven Guitars and Toni Stone have been postponed to the 2020/21 Season. Additionally, our building will be closed through at least April 27, 2020.
SUPPORT AMERICAN THEATER — DONATE TO THE ROARING BACK FUND
The next few months will be challenging for us and other arts organizations. With your help, we believe the theater will come back stronger than ever.
"We have artists who are longing to perform and artists who have powerful stories to tell; our audiences are the best and the brightest in the country," said Artistic Director Molly Smith. "Many of our patrons are donating tickets back and we are grateful for their generosity. We ask our community, in this difficult time, to make a donation to our newly announced campaign: the Roaring Back Fund."
Donate online at arenastage.org/roaringback. Your support would ensure that our artists and staff can continue to produce the best of American theater.
A MESSAGE FROM ARENA STAGE ARTISTIC DIRECTOR MOLLY SMITH
INTERMISSION
Arena Stage hosts virtual programming to engage the community. Programs include Molly's Salon, virtual dance classes and the Arena Stage Civil Dialogues.
Theater brings us together whether it's in a theater or reaching out through our computer screens. We have also asked many of our favorite artists to offer you their gifts of art and they did. We've been sharing these "gifts of art" on social media. View gallery and details about programs here.
TICKETING OPTIONS
Transferring your ticket to a gift certificate or donation supports non-profit theaters like Arena Stage during these uncertain times and we appreciate your consideration. The following options are available for those who have already purchased tickets to rescheduled performances this season:
DO NOTHING: We have already taken care of transferring your tickets to the new run dates in the 2020/21 Season. We will be in touch with more specific details about your new date(s) shortly and new tickets will be mailed out later in the spring.
TICKET DONATION: Donate your ticket and receive a tax deduction for the total ticket value. Click here to request this option.
TICKET EXCHANGE: Change your ticket to a future Arena Stage performance of any production. Click here to request this option.
GIFT CERTIFICATE: Apply the value of your ticket towards a gift certificate valid up to five years. Click here to request this option.
REQUEST A REFUND: Please note that refunds will take up to 30 business days to process. You can make this request via email to info@arenastage.org.
SALES OFFICE HOURS
Beginning March 31, our Sales Office staff will be available Tuesday–Sunday from noon to 6 p.m. to assist you and answer any questions. You may reach the Sales Office via phone at 202-488-3300 or email at info@arenastage.org.
We apologize for the inconvenience and thank you for your patience as we all navigate these difficult circumstances. Take care of your friends and family and continue to protect your health and well-being.
DANIEL J. BRYANT
DANIEL J. BRYANT (Spec) is excited to reprise his role from last year's world-premiere production at Roundabout Theatre Company. Daniel's West Coast credits include Lynn Nottage's Las Menina (San Jose Repertory Theatre) and Slide Glide the Slippery Slope (Mark Taper Forum). Regionally, his credits include: Broken Fences (16th Street Theater); "Master Harold" …and the Boys (TimeLine Theatre); and Topdog/Underdog, True West and The People's Temple (American Theater Company). At Congo Square Theatre, where Bryant is an ensemble member, he was featured in The Talented Tenth, Joe Turner's Come and Gone and Stick Fly, originating the role of Spoon. Other credits include: Vivisections from the Blown Mind and By the Music of the Spheres (Goodman Theatre); Wheatley and Fashion (Victory Gardens Theater); and A Clockwork Orange (Steppenwolf Theatre Company). Daniel is also a voice-over artist, director and a proud member of AEA, SDC, AFTRA and SAG.
JABEN EARLY
JABEN EARLY (King Tut) is excited to return to Arena Stage. His other regional credits include: All the Way (Lincoln Center); Piano Lesson (Olney Theatre); Julius Caesar (Folger Shakespeare Theater); The Convert and Civilization (Woolly Mammoth Theater); F**king A and Wars (Studio Theatre); All the Way, Ruined and The Great Society (Arena Stage); We Are Proud and Guess Who's Coming to Dinner (Guthrie Theatre); The Convert (Marin Theatre Company); and We Are Proud to Present... (Interact Theatre). Early's film work includes Harriet. Training: Morehouse College.
MARQUIS D. GIBSON
MARQUIS D. GIBSON (Jimmy) is grateful for this debut at Arena Stage. Some of his D.C. credits include Wig Out! (Studio Theatre) and Black Nativity (Theater Alliance, Helen Hayes Award Outstanding Ensemble). Regional credits include: A Midsummer Night's Dream (Marin Shakespeare Company); The Christians and Sex with Strangers (Hippodrome Theatre); Shakespeare in Love (Cincinnati Playhouse and Baltimore Centerstage); and Mother Emanuel (NYC Fringe). Training: Howard University. www.marquisdgibson.com.
KENN E. HEAD
KENN E. HEAD (Millie) is thrilled to be part of this production of Toni Stone. He has worked on numerous plays at many theaters over his career. To name a few: Steppenwolf Theatre Company, Yale Repertory Theatre, Goodman Theatre, Chicago Shakespeare Theater, Next Theatre Company, American Theatre Company and Victory Gardens Theater. His television credits include: The Chi, Chicago Med, Empire, The Exorcist, Chicago Fire, Early Edition and ER. He is also particularly proud of some indie films of which he has been part, including Once Upon a River, the Festival Circuit and The Chosen.
RODNEY EARL JACKSON, JR.
RODNEY EARL JACKSON, JR. (Elzie) made his Broadway debut in The Book of Mormon and was last seen at Berkeley Repertory Theatre in the world premiere of Ain't Too Proud: The Life and Times of the Temptations. He traveled in the first national tour of Motown: The Musical. Jackson is a San Francisco native who built his love and foundation for arts and theater in public city organizations, such as San Francisco Arts Education Project, San Francisco Recreation and Parks, Young People's Teen Musical Theatre Company and the Ruth Asawa San Francisco School of the Arts. He is the co-founder/artistic director of the San Francisco Bay Area Theatre Company (SFBATCO), a five-year-old nonprofit whose mission is to produce live theater that reflects the experiences of the Bay Area's historically and currently marginalized communities and creating mentorships that aspire to engage a new generation of live theater supporters. (he/him) @rodneyearljacksonjr
SEAN-MAURICE LYNCH
SEAN-MAURICE LYNCH (Stretch) last appeared at Arena Stage as Frederick Loudin in Jubliee. D.C.-area credits include: Twelve Angry Men, Ragtime and Parade (Ford's); Ruined (Everyman Theatre); Lost in the Stars (Washington Opera); Passing Strange and Pop! (Studio Theatre); Show Boat, Sweeney Todd, [Title of Show], Hairspray, Brother Russia and Dreamgirls (Signature Theatre); and A Year with Frog and Toad (Adventure Theatre). From 2016 -2020, he worked at Arena Stage in the community engagement department as the training programs manager. He is a proud alum of the Allen Lee Hughes Fellowship.
RAY SHELL
RAY SHELL (Alberga) has been a permanent fixture on London's West End since 1978, starring in original productions, including: Starlight Express, Ain't Misbehavin, Miss Saigon, The Lion King and The Bodyguard. Shell covered James Earl Jones in Driving Miss Daisy (West End); played Joe Keller in Arthur Miller's All My Sons (Talawa Theatre Company); and recently played Emil Foley in Curve Theatre's An Officer and a Gentleman: The Musical, directed by NikolaiFoster. Shell is the creative director ofLondon's Giant Olive TheatreCompany, for which he's directed A Christmas Carol, Oliver Twist, Zip and The Tulip Wars. Shell will be seenin Lee Daniels's forthcoming film The United States vs. Billie Holiday. Shell'sinternationally published novel, Iced, is an upcoming film, produced anddirected by Daniels. His other writtenworks include Carolina Red, Spike Lee: The Eternal Maverick, and articlesand short stories for The New York Times, The Guardian, Serpent's Tail and Penguin Books.Instagram:@taip_lab
JARROD SMITH
JARROD SMITH (Woody) has performed in The Whipping Man (South Coast Repertory and Pasadena Playhouse); Sojourner's (Magic Theater); and The Royale (A Contemporary Theater).
DAWN URSULA
DAWN URSULA (Toni Stone) last appeared at Arena Stage as Ruth in A Raisin in the Sun and Desiree in Love in Afghanistan. A resident company member with Everyman Theatre, she most recently appeared as Mame in Radio Golf. Also a resident company member with Woolly Mammoth Theatre Company, she most recently appeared there as Madre Maria in Botticelli in the Fire. Other credits include: the Angel in Angels in America 1 & 2 (Round House Theatre and Olney Theatre Center) and Grace Kumalo in Lost in the Stars (Washington National Opera). She has received two Helen Hayes Awards and thrice been nominated. On-camera credits include Isabella in PBS' Prince Among Slaves and Mrs. "Bunny" Colvin on HBO's The Wire. Pronouns: she/hers. Private coach: Vera Katz Instagram: @dawnursula, www.dawnursula.com.
LYDIA R. DIAMOND
LYDIA R. DIAMOND (Playwright) is a 2013/14 Arena Stage resident playwright. Award-winning plays include Smart People, Stick Fly, Voyeurs de Venus, The Bluest Eye, The Gift Horse, Harriet Jacobs, The Inside and Stage Black. Theaters include Broadway's Cort Theatre, The Arden, Chicago Dramatists, Company One, Congo Square, Goodman, Guthrie, Hartford Stage, Huntington, Jubilee, Kansas City Repertory, Long Wharf, Lorraine Hansberry, McCarter, Mo`olelo, MPAACT, New Vic, Playmakers Repertory, Plowshares, Second Stage, Steppenwolf and True Colors. Commissions from Arena Stage, Steppenwolf, McCarter, Huntington, Center Stage, Victory Gardens and Roundabout. Lydia was a W.E.B. Du Bois Institute non-resident fellow, TCG/NEA playwright-in-residence at Steppenwolf, Huntington playwright fellow, Sundance Institute Playwright Lab creative advisor, Radcliffe Institute fellow and serves on the Dramatists Guild Legal Defense Fund Board of Directors. She is a Northwestern University graduate and has an honorary doctorate of arts from Pine Manor College.
PAM MACKINNON
PAM MACKINNON (Director) won the Tony and Drama Desk Awards and received an Outer Critics Circle Award nomination for her direction of Edward Albee's Who's Afraid of Virginia Woolf? (Steppenwolf Theatre Company, Arena Stage, Broadway), starring Tracy Letts, Amy Morton, Carrie Coon and Madison Dirks. Her production also received the Tony for Best Revival of a Play. She won an Obie Award for Excellence in Directing as well as Tony and Lucille Lortel award nominations for Bruce Norris' Clybourne Park (Playwrights Horizons, Mark Taper Forum, Broadway). Her production of Beau Willimon's The Parisian Woman, starring Uma Thurman, is currently running on Broadway. MacKinnon's other Broadway credits include Amélie, A New Musical; the world premiere of David Mamet's China Doll with Al Pacino; Wendy Wasserstein's The Heidi Chronicles with Elisabeth Moss; and Edward Albee's A Delicate Balance with Glenn Close and John Lithgow. Later this season, she is directing the world premiere of Jordan Harrison's Log Cabin at Playwrights Horizons.
MacKinnon has directed extensively off Broadway and around the country. Her credits include Bruce Norris'& The Qualms (Playwrights Horizons, Steppenwolf Theatre Company); Sarah Treem's When We Were Young and Unafraid (Manhattan Theatre Club); Donald Margolies's Dinner With Friends (Roundabout Theatre Company); Craig Lucas' The Lying Lesson (Atlantic Theater Company); Horton Foote's Harrison, TX (Primary Stages); David Bar Katz's The Atmosphere of Memory with Ellen Burstyn (LAByrinth Theater Company); Itamar Moses' Completeness (South Coast Repertory, Playwrights Horizons); David Wiener's Extraordinary Chambers (Geffen Playhouse); Arthur Miller's Death of a Salesman& (The Old Globe); and Victor Lodato's 3F, 4F (Magic Theatre). She is a long-standing interpreter of the plays of Edward Albee. In addition to those productions mentioned above, MacKinnon directed the regional premieres of The Play About the Baby (Philadelphia Theatre Company, Goodman Theatre) and The Goat, or Who Is Sylvia? (Alley Theatre, Vienna's English Theatre), as well as the world premieres of Occupant (Signature Theatre), A Delicate Balance (Arena Stage) and Peter and Jerry, now titled At Home at the Zoo (Hartford Stage, Second Stage Theater).
MacKinnon has received a San Francisco Bay Area Theatre Critics Circle Award for Amélie, A New Musical (Berkeley Repertory Theatre), a Joseph Jefferson Award for Who's Afraid of Virginia Woolf? (Steppenwolf Theatre Company) and a Helen Hayes Award for Bruce Norris' Unmentionables (Woolly Mammoth Theatre Company). She also received the Abe L. Binder Award from the Alliance of Resident Theatres/New York for her "dedication to New York City's nonprofit theatre and exceptional vision as a director," as well as the inaugural Lilly Award for Direction.
MacKinnon is an alumna of the Drama League, Women's Project Theater and Lincoln Center Theater's Directors Labs. She is an Associate Artist of Roundabout Theatre Company, Executive Board President of the Stage Directors and Choreographers Society (SDC) and former chair — and now advisory board member — of Clubbed Thumb, a New York downtown theater company dedicated to new American plays.
CAMILLE A. BROWN
CAMILLE A. BROWN (Choreographer): Broadway: Choir Boy (nominee: Tony, Drama Desk Awards), Once on This Island (nominee: Drama Desk, Outer Critics Circle, and Chita Rivera Awards), and A Streetcar Named Desire. Off-Broadway: For Colored Girls… (The Public Theater); Opera: Porgy & Bess (The Metropolitan Opera), Much Ado About Nothing (Shakespeare in the Park, Audelco Award Winner), Toni Stone (Roundabout Theatre Company), tick, tick…BOOM!, Thoroughly Modern Millie (Encores!) Bella (Lucille Lortel Nominee, Audelco Award Winner), Fortress of Solitude (Lucille Lortel Nominee) and ink at The Kennedy Center (Camille A. Brown & Dancers). Television: "Jesus Christ Superstar Live in Concert" (NBC); Film: Ma Rainey's Black Bottom (Netflix). Ms. Brown will make her directorial debut with Ain't Misbehavin' at Westport Country Playhouse & Barrington Stage Company in July 2020. www.camilleabrown.org
RICCARDO HERNÁNDEZ
RICCARDO HERNÁNDEZ (Scenic Designer)'s Broadway credits include: Jagged Little Pill; Frankie and Johnny in the Clair de Lune; Indecent; The Gin Game; The Gershwins' Porgy and Bess; The People in the Picture; Caroline, or Change (National Theater London); Elaine Stritch at Liberty (Old Vic London); Topdog/Underdog (Royal Court); Bells Are Ringing; Parade (Hal Prince director, Tony and Drama Desk nominations); Bring in 'Da Noise, Bring in 'Da Funk; and The Tempest. Recent: Claudia Rankine's The White Card (Diane Paulus director, ART); Lempicka (Rachel Chavkin director, WTF); Admissions (LCT); La Dame aux Camélias (France); and The Invisible Hand (NYTW – Henry Hewes Outstanding Set Design Award). He has designed over 250 productions in the U.S. and internationally. Awards include: OBIE Award Sustained Excellence; Yale School of Drama Design Faculty.
DEDE AYITE
DEDE AYITE (Costume Designer) is a costume designer whose Broadway credits include American Buffalo, A Soldier's Play, Slave Play, American Son, and Children of a Lesser God. Select off-Broadway credits include The Secret Life of Bees and Fireflies, (Atlantic Theater Company); By the Way, Meet Vera Stark (Signature Theatre); BLKS, School Girls; Or, the African Mean Girls Play (MCC Theater); Bella: An American Tall Tale (Playwrights Horizons); Sugar in Our Wounds (Manhattan Theatre Club); The Royale (Lincoln Center Theater); and Ugly Lies the Bone (Roundabout Theatre Company). Regionally, Ayite's work has appeared at Oregon Shakespeare Festival, Steppenwolf Theatre, Signature Theatre in VA, California Shakespeare Theater, La Jolla Playhouse, Berkeley Repertory Theatre, Baltimore Center Stage and McCarter Theatre Center. Her television work includes Netflix, Comedy Central, and FOX. Ayite earned her MFA at the Yale School of Drama and has received an Obie, Lucille Lortel, Helen Hayes, Theatre Bay Area, and Jeff awards. @dedeayitedesign
ALLEN LEE HUGHES
ALLEN LEE HUGHES (Lighting Designer) coming soon
BROKEN CHORD
BROKEN CHORD (Sound Design and Original Music) Arena Stage credits include Kleptocracy and Frankie and Johnny in the Clair de Lune. Broadway credits are The Parisian Woman, and Eclipsed. Off-Broadway credits include Toni Stone at Roundabout Theatre Company; The Lying Lesson at the Atlantic; OZET at Incubator Arts; Bull in a China Shop at LCT3; Party People at The Public. Selected regional credits are Angels in America at The Repertory Theatre of St. Louis; Enemy of the People at the Guthrie Theatre; Ruined at Berkeley Repertory Theatre; Top Girls at the Huntington Theatre; UniSon at OSF; Macbeth at Shakespeare Theatre Company. Film credits include Fall to Rise. www.brokenchord.us
COOKIE JORDAN
COOKIE JORDAN (Hair and Wigs Designer) coming soon
ELISA GUTHERTZ
ELISA GUTHERTZ (Stage Manager) has been a San Francisco Bay Area stage manager for over 27 years. She stage managed Toni Stone at American Conservatory Theater. Some of her recent A.C.T. include, Testmatch, Rhinoceros, Seascape and Sweat. She has stage-managed A Thousand Splendid Suns at A.C.T., The Old Globe, and Theatre Calgary. She has also worked on many shows for Berkeley Repertory Theatre. Other credits: The Good Body with Eve Ensler at the Booth Theater on Broadway. Big Love at Long Wharf Theatre, Goodman Theater and Brooklyn Academy of Music. The Vagina Monologues with Eve Ensler at Alcazar Theatre.
KURT HALL
KURT HALL (Assistant Stage Manager) coming soon
Multimedia
Bob Kendrick talks about Toni Stone and the Negro Leagues