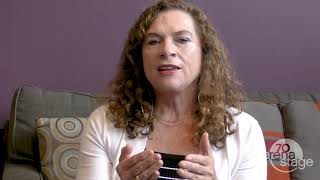 Play video icon.
Part of the August Wilson Festival
August Wilson's Seven Guitars
April 3 – May 3, 2020
Credits

Written by August Wilson
Directed by Tazewell Thompson

Location
"Rich with exceptionally vivid characters"
"Stirring performances"
The 1940s Pittsburgh is the backdrop for August Wilson's fifth cycle play and the second production in the August Wilson Festival. Seven lives are interconnected when old friend and blues singer Floyd Barton vows to turn his life around after a surprise windfall leaves him hopeful for a second chance. Infused with deep and soaring blues rhythms, this "rich and exceptionally vivid" (Variety) play pits the desire for a better future against the harsh realities ultimately leading to heartbreaking and inescapable circumstances.
Seven Guitars is generously sponsored by Margot Kelly.
The August Wilson Festival is generously sponsored by
.
Multimedia
Constanza Romero Wilson introduces August Wilson's "Seven Guitars"
Accessible Performances
Closed Captioning
GalaPro Begins Friday, April 10. Learn more about Gala Pro
Open Captioning
Wednesday, April 29 at 7:30 p.m.
Audio Described
Saturday, May 2 at 2 p.m.
Events
Post-Show Discussions
Wednesday, April 15 at 12 p.m.
Tuesday, April 21 at 7:30 p.m.
Wednesday, April 22 at 12 p.m.
Thursday, April 23 at 7:30 p.m.
Tuesday, April 28 at 12 p.m.
Southwest Night
Wednesday, April 8 at 7:30 p.m. Purchase
August Wilson Festival Events
Designers Panel: Building the World of August Wilson
September 16, 2019 from 7-8:30 p.m., with dessert reception to follow
A panel featuring several designers who worked with Wilson and helped define the world of his plays, including David Gallo (Jitney scenic designer) and Kathryn Bostic (composer for the premiere production of Gem of the Ocean, among others), moderated by Constanza Romero Wilson, costume designer and collaborator of the playwright.
Reserve
August Wilson, Here and Now: A conversation with Arena Stage's Molly Smith and Ford's Theatre's Paul Tetreault
September 25, 2019 from 6:30-7:15 p.m.
Join us in the Molly Smith Study before the evening performance of August Wilson's Jitney for a discussion on the challenges, opportunities, and necessity of producing the work of August Wilson in Washington, D.C., in 2019. Arena Stage Artistic Director, Molly Smith, and Ford's Theatre Director, Paul Tetreault, will be joined on the panel by Dr. Sandra Shannon, Howard University Professor Emerita and Founder & President of the August Wilson society, and Riley Temple, scholar and theologian. Jitney runs at Arena Stage until Sunday, October 20, and Fences opens at Ford's Theatre Friday, September 27, until Sunday, October 27.
Reserve
Writers Panel: On the Shoulders of Giants — August Wilson's Dramatic Legacy
September 28, 2019 from 5:30-7 p.m.
A panel featuring contemporary playwrights inspired by Wilson and his work, including librettist Kirsten Childs (Bella: An American Tall Tale) poet-playwright Marcus Gardley (Arena's Every Tongue Confess) and hip-hop theater pioneer Will Power (The Seven; Fetch Clay, Make Man).
Reserve
Pre-Show Surround Discussion: Gentrification in Washington, D.C. (in partnership with the August Wilson Society)
October 16, 2019 from 6-7 p.m.
Inspired by the story of Jitney, a panel of local activists and experts will discuss the history and current status of gentrification in Washington, D.C., including Mignotae Kebede, Tony Lewis Jr, Brian McCabe, and Ronald Moten. Dr. Sandra Shannon of the August Wilson Society will moderate the discussion.
Reserve
Post-Show Discussion with Paul Ellis, Wilson's nephew and Executive Director of August Wilson House
October 17, 2019 following the 8 p.m. performance of Jitney
Special Guest: Paul Ellis, nephew of August Wilson and executive director of August Wilson House
Reserve
Pre-Show Surround Discussion: African American Music and Society (in partnership with the August Wilson Society)
April 24, 2020 from 6:30-7:30 p.m.
Inspired by the story of Seven Guitars, a panel of local experts will discuss how music speaks to the historical moment of the play, a time where the African American community was advancing culturally while undergoing profound changes due to relocation, changing tastes, and changing.
Reserve
Women of Wilson Panel
April 25, 2020 from 5:30-7 p.m.
A panel of women, including award-winning actress, director and producer Michele Shay (Broadway's Seven Guitars), who have originated and defined Wilson's strong female characters. The panel will be moderated by Dr. Soyica Colbert, chair of the Department of Performing Arts, director of Theater and Performance Studies and a professor of African American Studies at Georgetown University. Colbert was a dramaturg for Arena's 2018 production of Wilson's Two Trains Running.
Reserve
August Wilson Documentary Film Screening
"American Masters" August Wilson: The Ground on Which I Stand
May 4, 2020 at 7 p.m.
Reserve