Purchase Arena Stage's 2022/23 Season Subscription
Using the Power of Theater to Explore Who We Are As Americans
Arena's 2022/23 season is the perfect theater subscription for theater lovers of musicals, the classics and modern plays
A Note From Our Artistic Director, Molly Smith
Dear Theater Lover,
Even with the continuing twists and turns of the pandemic, it has been invigorating to return to live theater this past year. And we have YOU to thank for making it all possible.

I'm incredibly excited to unveil our 2022/23 Season to you—my 25th as Artistic Director of Arena Stage! Reflective of our shared experience, it's one of surviving and thriving; an affirmation of community bonds and identities.

The work you will see on our stages are a mix of classic and modern, comedy and drama, musicals and music-filled. They are all the absolute best in their classes, and encapsulate why Arena was founded: to use the galvanizing power of theater to explore who we are as Americans.

Read on to learn more about our upcoming season, as well as the many benefits of being an Arena Stage subscriber. I look forward to seeing you in the theater!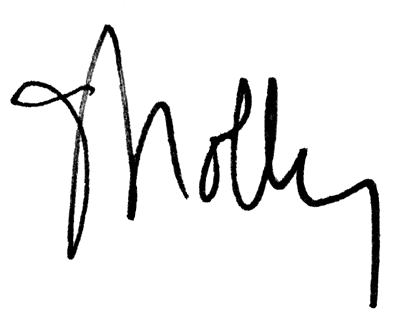 2022/23 Productions
Focused on American artists, Arena Stage's productions are innovative and representative of stories from across the country. We nurture new plays and reimagine classics, celebrating our democracy and diversity through a multitude of voices to inspire people to action. We produce all that is passionate, exuberant, profound, entertaining, deep and dangerous in the American spirit. The 2022/23 season embodies all that and more with these 6 remarkable productions:
Holiday

By Philip Barry
Directed by Anita Maynard-Losh

October 7 - November 6

An elegantly produced, sparkling romantic comedy set in the 1920s about haves, have-nots and pursuing a life worth living.

Sanctuary City

By Martyna Majok

October 21 - November 27

A new play about two immigrants who will do whatever it takes to establish a place for themselves and each other in America.

Ride the Cyclone

Book, Music & Lyrics by Brooke Maxwell & Jacob Richmond
Directed by Sarah Rasmussen
Co-Production with McCarter Theatre Center

January 13 - February 19

A quirky cult musical about six teenagers who, after dying in a freak amusement park accident, vie for the chance to sing their way back to life.

The High Ground

By Nathan Alan Davis
Directed by Megan Sandberg-Zakian

February 10 - April 2

Our first Power Play of the season is inspired by the 1921 Tulsa Race Massacre, when Tulsa's Greenwood District was almost destroyed over just 24 hours.

Angels in America, Part One: Millennium Approaches

By Tony Kushner
Directed by János Szász

March 24 - April 23

Thirty years after its Broadway premiere, this landmark of American theater still speaks to our nation's views on sexuality, religion and politics.

Exclusion

By Kenneth Lin

May 5 - June 25

The second Power Play of the season is a hilarious peek into the world of filmmaking and Hollywood. The workplace politics will immediately strike a chord.
* Plays, dates and artists are subject to change.

To see these amazing shows at the lowest possible price with the best seat selections (not to mention the huge bonus of first dibs on parking)...
What Our Patrons Are Saying…
"I have been a season ticket holder over 10-years. I love the plays and customer service."
-Gwendolyn W.
"Highly recommend the season pass to experience all the commissioned plays and new debuts of older productions."
-Laura Connors
"Classy ... Great box office service ... All seats are terrific, intimate venue."
-Eric Fendler
Subscription Package Pricing

Performance Glossary
Preview - The first week of performances which occur before the official opening.
Weekday - Tuesday, Wednesday and Thursday plus Sunday evening performances.
Weekend - Friday and Saturday plus Sunday Matinee performances.
Fees, Changes, Cancellations and Exchanges
Prices include a $10 subscription handling fee per subscription.
All tickets include a $5 per ticket facility fee.
Rest assured that if for any reason we must cancel performances, we will offer a full array of ticket exchange and refund options.
Angels in America's curtain times will be earlier due to the show's running time. You will receive the schedule during Subscriber Pre-Sale Week.
The pricing of our Friday Evening package has changed. If you have questions, please call 202-488-3300.
Those with a Tuesday Matinee package have been moved to a Thursday Matinee schedule. If you have questions, please call 202-488-3300.


In Addition, Only Subscribers Get These Bonuses…
The Largest Discount Available
Subscribers receive up to 60% off ticket prices! That is our BIGGEST discount you will receive anywhere, bar none!
Free Exchanges
Can't make your date? Contact us at 202-488-3300 up to 24 hours before your show and exchange to another performance of the same production for free. Charges apply only if you transfer to a more expensive seat.
Missed Performance Insurance
An Arena Stage exclusive! If you accidentally miss a show, Team Arena will work with you to get you a Complimentary Standby Seat to another performance. This offer is good for all subscription shows.
Play Now, Pay Later
Would you rather pay in easy monthly installments? Just contact our Sales Office, Tuesday - Sunday, 12:00 noon - 8:00 p.m. at 202-488-3300, and one of our associates will help you set up a payment schedule on your terms.
Additional Discounts
Subscribers enjoy extra discounts to make every visit the best it can possibly be.
15% off any additional tickets you order, and
29% off pre-reserved on-site parking.
Premium Seats
Due to it being our most intimate space, productions in the Kogod Cradle sell out quickly. Full-season subscribers have exclusive access to these shows before tickets go on sale to the general public.
Priority Access and Award-winning Service
Receive advance notice on special events, exclusive updates from our artistic team and priority access to additional tickets. And don't forget, your tickets are insured – if you lose them, we replace them free of charge.
Contact
Please contact our Sales Office, Tuesday - Sunday, 12:00 noon - 8:00 p.m. at 202-488-3300 or via email,
info@arenastage.org
, with any questions (or if you'd just rather place your order with a human over the phone).
Remember…
Our full-season subscriptions are available
for a limited time only

. Don't miss this opportunity to lock in your premium access to one of the most compelling theater seasons yet!